Speaker Series
Event Details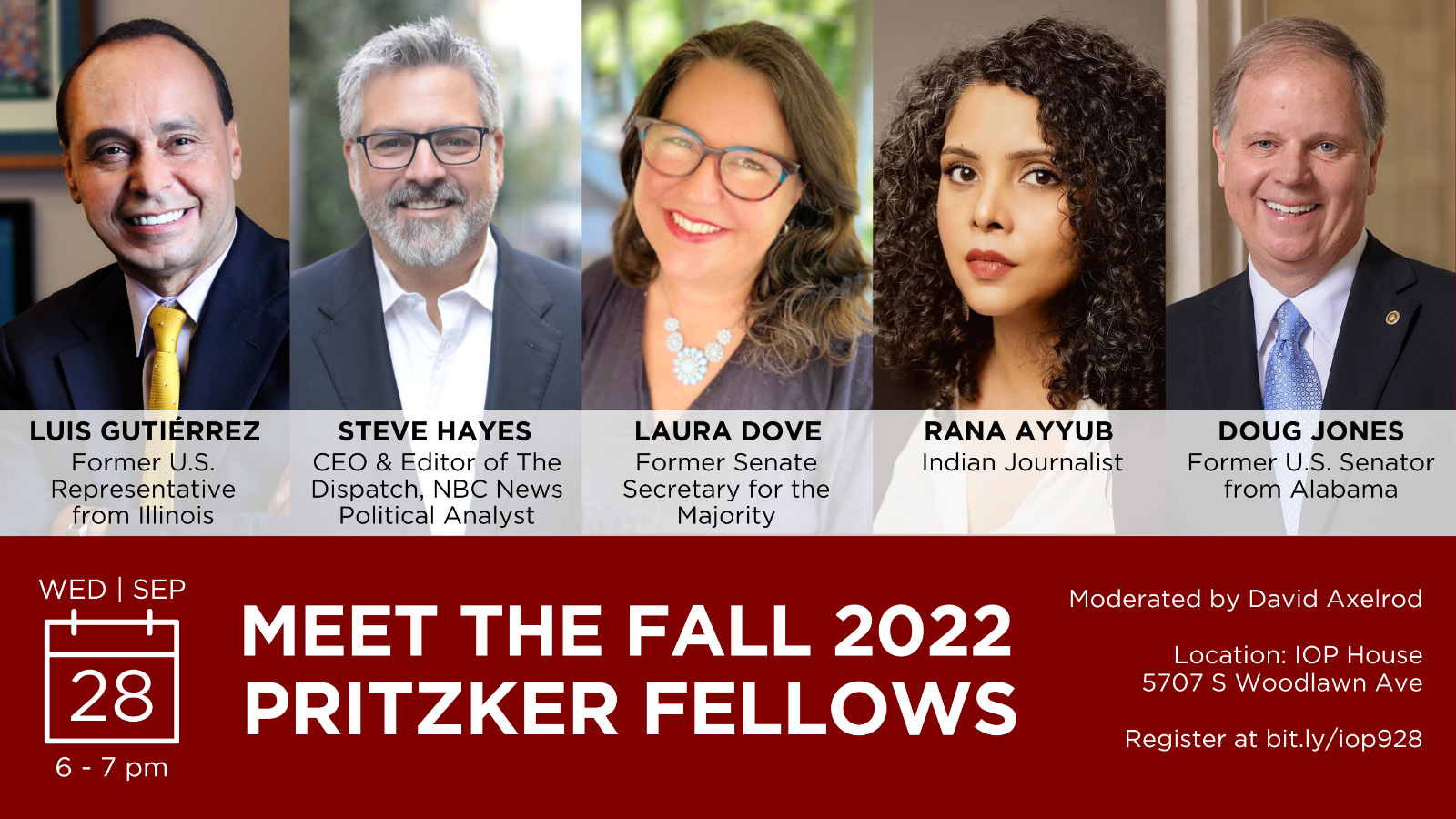 Join us as we welcome the Fall Quarter cohort of Pritzker Fellows! Each Fellow will talk about their work and seminar topics, weigh in on the news of the day and answer your questions! You can learn more about our Fellows via the links below:
Rana Ayyub, Indian Investigative Journalist Laura Dove, former Senate Secretary for the Majority Luiz Gutiérrez, former U.S. Representative from Illinois Steve Hayes, CEO & Editor of The Dispatch & NBC News Political Analyst Doug Jones, former U.S. Senator from Alabama
Shaka Senghor, author and criminal justice reform advocate, will join the IOP as a Visiting Fellow From October 26-28.
Moderating the discussion will be IOP director David Axelrod.
If you have any questions about accessibility, please contact Christine Hurley.