Pritzker Fellows
Fellows Ambassadors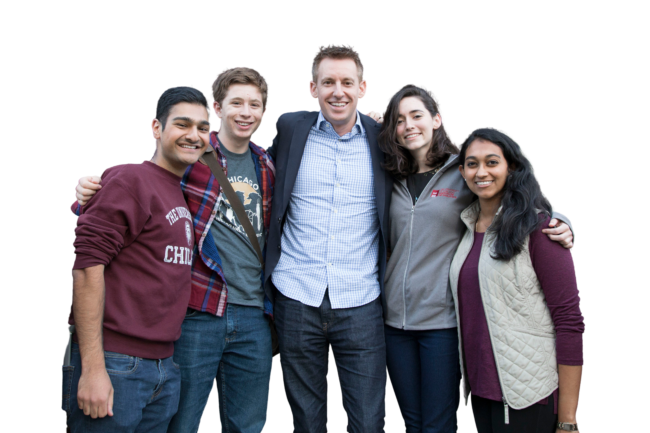 The Fellows Ambassador position is a critical component of the IOP Pritzker Fellows Program. Fellows Ambassadors function as the chief liaisons for Fellows, assisting with their IOP engagements and serving as their guide to student life. In addition, it is a unique opportunity for students to benefit from mentorship from some of the most successful practitioners in politics and public service.

*Applicants must be familiar with the Fellows Program and have attended seminars. Additional consideration will be given to candidates who have applied at least once before.

*Applications for the Winter-Spring 2024 cohort are now being accepted.

Responsibilities
A time commitment of roughly 3-5 hours per week
Assisting Fellows with preparations for their weekly seminars (e.g., conducting research, preparing PowerPoint slides, etc.)
Arriving early to each seminar to check in guests and set up the room, and staying after the seminar to help clean up
Running all managerial aspects of the seminar (making announcements, keeping track of time, assisting with visual aides, etc.)
Facilitating office hours for Fellows
Publicizing and promoting the seminars each week in creative ways
Collaborating with student groups and other Ambassadors to plan and organize Fellow events
Organizing on-campus and off-campus activities for Fellows
Attending weekly 30-minute team meetings
In addition:
Must have previously served as a Fellows Ambassador
A time commitment of roughly 4-5 hours per week
Coordinating Fellows Ambassador team activities and planning strategies to promote the Fellows seminars
Managing office hours facilitation for Fellows
Leading weekly 30-minute team meetings for their team at the Institute of Politics
Attending weekly Team Leader meetings at the Institute of Politics