Speaker Series
Event Details
Cody Keenan and Ten Unforgettable Days in the White House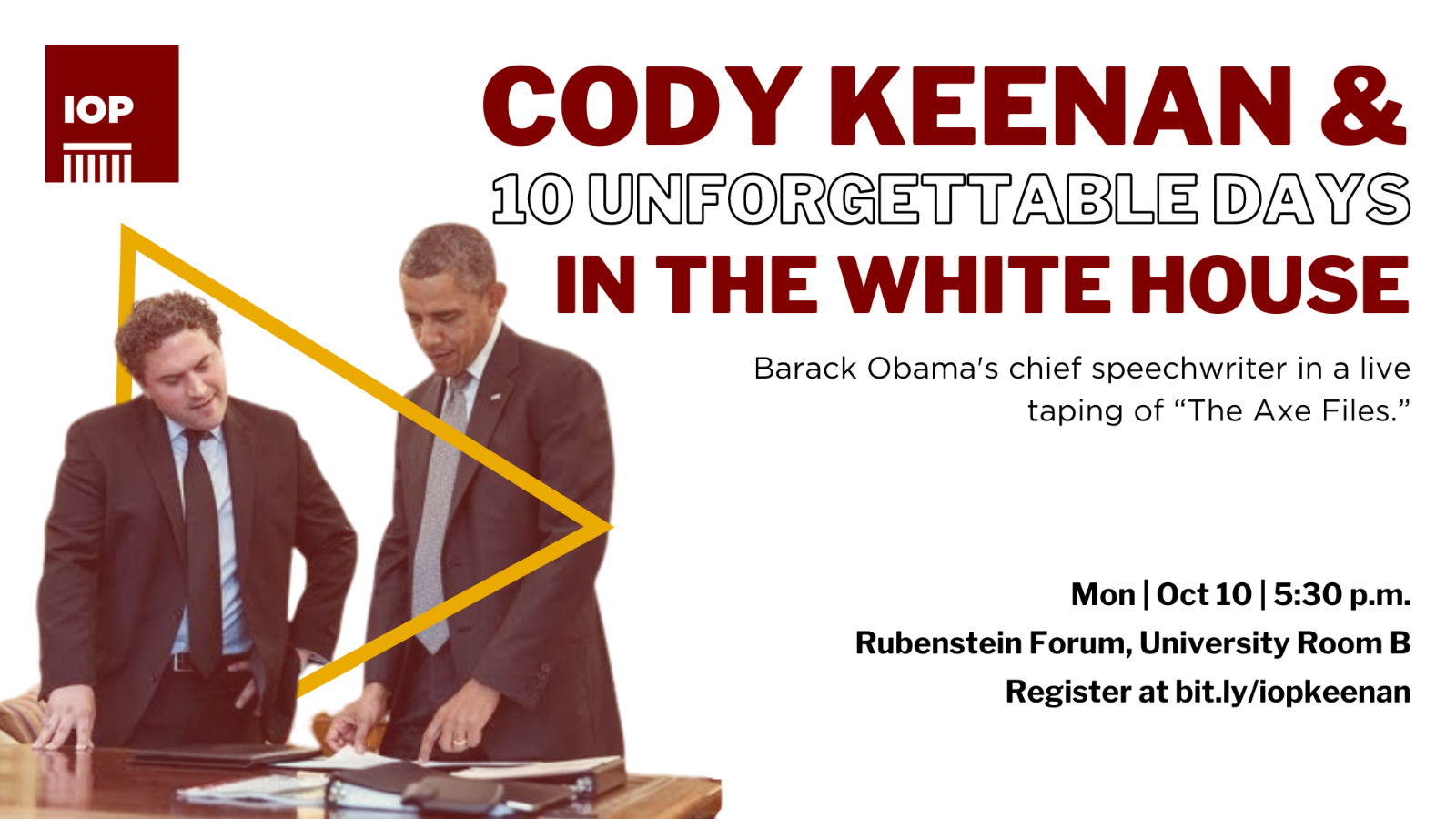 Location

Rubenstein Forum

University Room B

—

1201 E 60th St Chicago, IL
We welcome Barack Obama's chief speechwriter Cody Keenan for a live taping of "The Axe Files" podcast, hosted by Institute of Politics Director David Axelrod.
Together, they will elucidate Mr. Keenan's new book "Grace: President Obama and Ten Days in the Battle for America," which chronicles an extraordinary period in the Obama presidency that included the horrific massacre at a Black church in South Carolina, a national reckoning with the Confederate flag, a major Supreme Court ruling and the fraught and unforgettable path toward the president's ensuing speeches to the nation.
If you have any questions about accessibility, please contact Christine Hurley.