Speaker Series
Event Details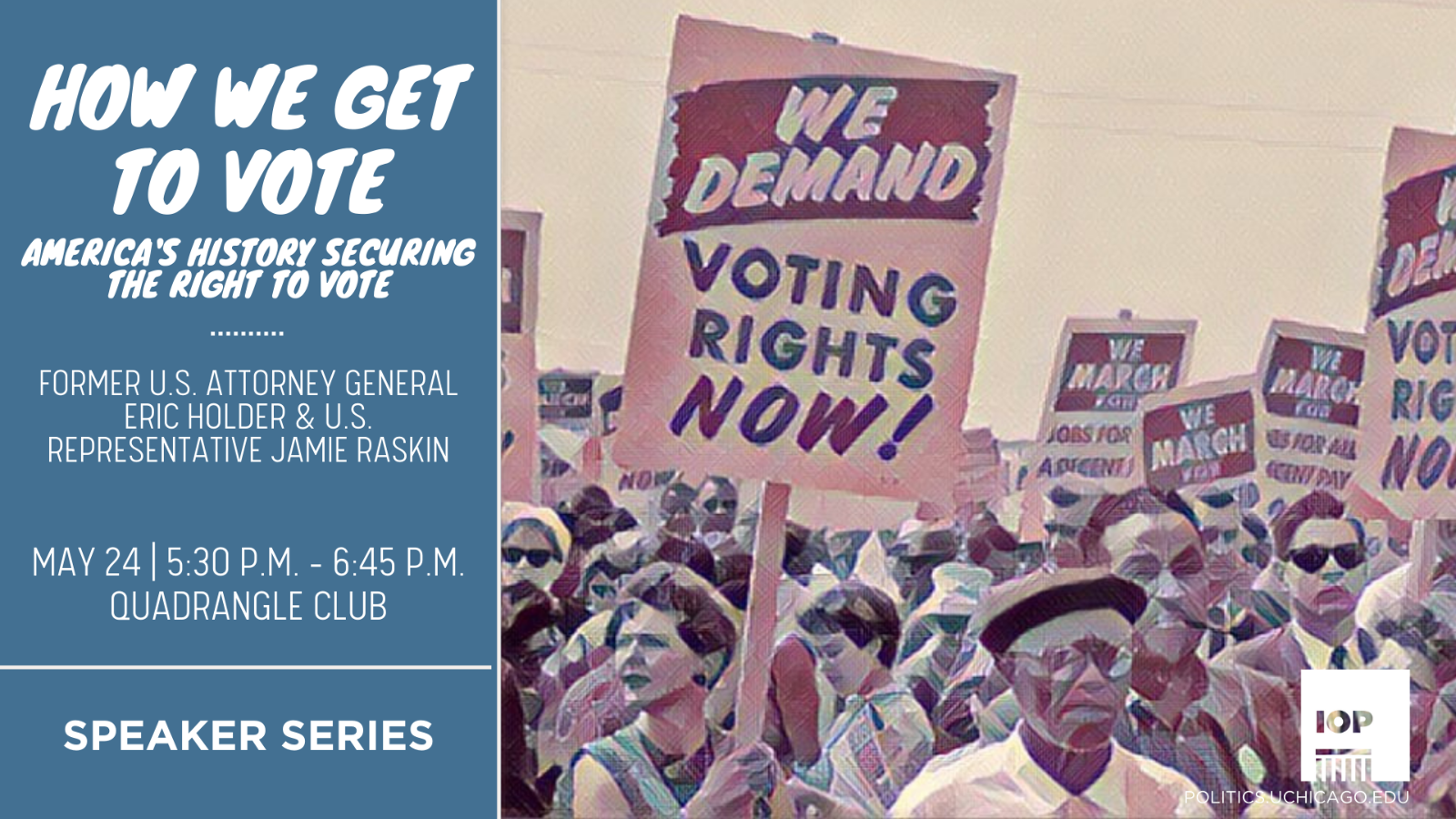 A conversation between former U.S. Attorney General Eric Holder and Representative Jamie Raskin about the often-bloody history of Americans' fight for the right to vote, since the inception of the nation.
Mr. Holder's new book, "Our Unfinished March: The Violent Past and Imperiled Future of the Vote – A History, a Crisis, a Plan," chronicles how the vote was won, first by white men through insurrection; then by white women, through protests and imprisonments; and finally by African Americans, in the face of lynchings and terrorism.
Rep. Raskin, who is author of "Unthinkable: Trauma, Truth, and the Trials of American Democracy," has made defending voting rights a cornerstone of his congressional agenda, will lead the conversation.
If you have any questions about accessibility, please contact Christine Hurley.