Speaker Series
Event Details
"There is Nothing for You Here" - Fiona Hill in conversation with NPR's Mary Louise Kelly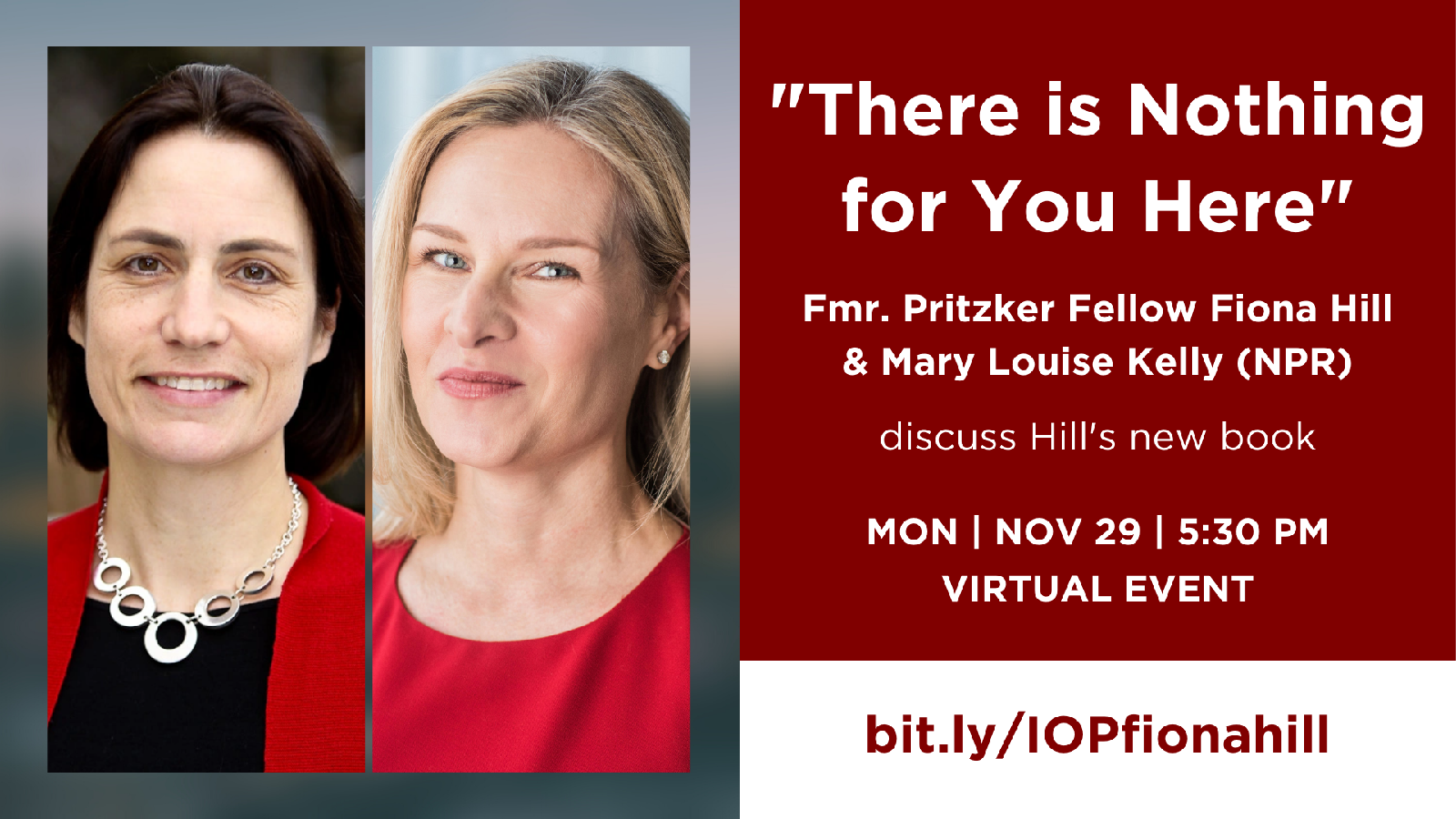 Fiona Hill grew up in a world of terminal decay in northern England where he last of the local mines had closed, businesses were shuttering, and despair was etched in the faces around her. Hill's father urged her to get out of their blighted hometown: "There is nothing for you here, pet," he said. Hill's new book, "There Is Nothing for You Here: Finding Opportunity in the Twenty First Century," describes how declining opportunity has set America on the grim path of modern Russia—and she draws on her personal journey out of poverty, as well as her unique perspectives as an historian and policymaker, to show how we can return hope to our forgotten places. Hill will also speak about her diplomatic career and the dramatic testimony she provided in connection with the first impeachment of former President Donald Trump.
Moderating the conversation will be NPR's Mary Louise Kelly, co-host of the radio program All Things Considered.
To request an accommodation or for inquiries about accessibility, please contact Christine Hurley, Director of Production & Special Events at cehurley@uchicago.edu or (773) 834-3481.