Pritzker Fellows
C. Yulín Cruz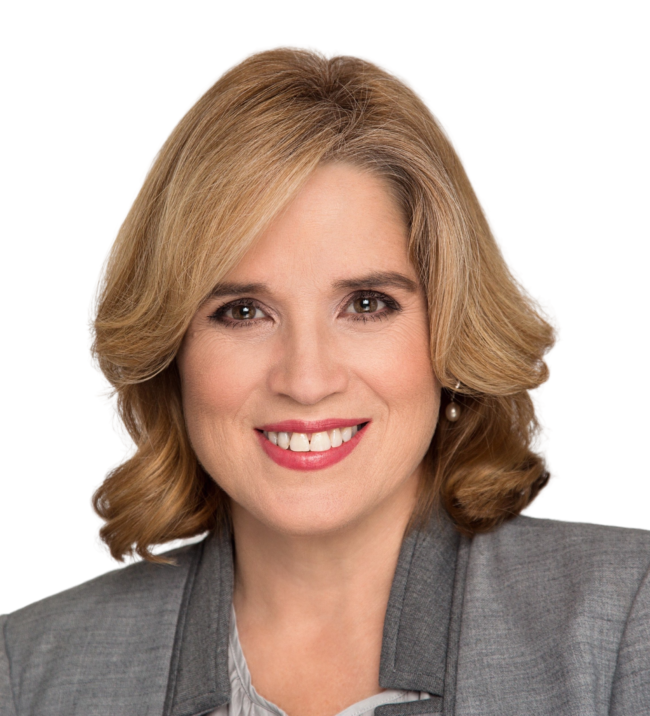 Carmen Yulín Cruz Soto was born in San Juan. She attended the University of Puerto Rico High School, where she held various leadership positions, including President of her class from the 8th to 12th grade. She was also Student Council President and represented her school at the Presidential Classroom for Young Americans in Washington, D.C. Yulín, as she likes to be called, also distinguished herself as an athlete, running the 100, 200, and 400-meter dash as well as the 4 x 100 and 4 x 400-meter relays, all while establishing various records in the Puerto Rican High School league and holding a record in the juvenile league in Puerto Rico.
Ms. Cruz attended Boston University, graduating Cum Laude in political science. Afterward, she received a full scholarship from the Sloan Foundation to complete her Master's degree in public policy at Carnegie Mellon University in Pittsburgh, Pennsylvania. At Carnegie Mellon, she was the first student to receive the Spirit Award, now known as the Barbara Jenkins Award - an honor bestowed upon the student who elicited a positive impact on the quality of life of other students both in and out of the classroom.
In 1992, after living in the United States for 12 years, she moved back to Puerto Rico and served as Manager and Director of Human Resources for various companies in the private sector, such as Colgate-Palmolive, Banco Popular de Puerto Rico, Cellular One (now AT&T) and Scotiabank. However, her true passion called her, and she decided to return to the public sector. First, she became an advisor to then Mayor of San Juan, Sila María Calderón, and then went on to advise the Speaker of the Puerto Rico House of Representatives until finding her own path and deciding to run for office.
In 2008, Yulín was elected Representative At-Large for the Puerto Rico House of Representatives. She enjoyed her time in the House and was poised to return for another term as Representative, having received the most votes for re-election in the Primary of March 2012. Destiny, however, had other plans for her. At the end of March 2012, she accepted the nomination to run for Mayor of San Juan, an aspiration she had held since childhood. In November 2012, after a historic seven-month-long campaign, she won the election and became Mayor. In November 2016, she was reelected by an even wider margin.
Yulín is an active advocate for equality, fighting for the LGBTQ community, the deaf community and children with functional diversity as well as those who have struggled with gender-based violence. She is also a champion for the rights of immigrants. Her vision of public service is one of governing not forthe people, but with the people. She believes a better society is built by having strong student organizations and labor unions and by implementing programs such as Participatory Budgets, wherein the people in each community decide how to best develop sustainable plans for themselves.
A true believer in alliances and working partnerships, for Yulín, those are the key to finding common ground to successfully achieve better and greater objectives for the common good. In her book, El Poder está en la Calle (Power Is in the Street), she writes about the struggles and experiences of the people and how rewarding it can be to find their own power to change society and change the country. For Carmen Yulín Cruz, the principles of justice and equality are her ultimate passion and commitment in life.
On September 20, 2017, Hurricane María completely devastated Puerto Rico. Mayor Cruz became a strong advocate for getting much-needed help and dignified care for the people of Puerto Rico. As a result of her relentless efforts, numerous non-governmental organizations and private companies supported the recovery efforts for San Juan and the rest of the Island. "This is not about politics, this is about saving lives," she continues to repeat incessantly.
Further, as a testament to her tireless commitment to the people of San Juan and Puerto Rico in this humanitarian crisis, Mayor Cruz has received various recognitions and awards, including TIME's list of the 100 Most Influential People in the World (2018), the Martin Luther King Centre Justice (2018), Peace and Freedom Award and Humanitarian Leadership Award (2018), the Antonio Villaraigosa Leadership Award in (2018), the AIDS Healthcare Foundation Humanitarian Award (2017) and the Puerto Rico Arts Alliance Felisa Rincón Legacy Public Service Award (2013). She was also nominated by Peopleen Español as one of the 50 Most Powerful Women in 2017, and TIME chose her as a candidate for Person of the Year recognition in 2018 and 2019.
Since February 2021, Yulín has been a Distinguished Fellow in Leadership at the Weissman Center at Mount Holyoke College in Massachusetts. She is the first to ever occupy this position. In 2021, Yulín joined the Board of Directors of Annie's List, a Texas-based organization that works to get progressive women elected up and down the ballot.
Seminars
"Exploring & Implementing Solutions to Structural Inequality"

Between 2017-2020, Puerto Rico suffered a sustained and devastating number of crises. A debt of approximately $72 billion dollars ushered in an era of financial downfall which brought with it the imposition, by the U.S. Congress, of a Fiscal Supervisory Board to allegedly deal with our spiraling economic atmosphere. To this downfall, we would soon add the devastating impact of Hurricanes Irma and Maria and the botched relief effort of the Trump Administration, which left the island nation of Puerto Rico without electric power for almost a year and a death toll of more than 3,000 lives.
Those tragic events were followed by two coastal storms and the ousting of Governor Rossello in the summer of 2019. The year 2020 began with two powerful earthquakes which, although mostly felt in the Southern and Central towns of Puerto Rico, had varying levels of effect which could be felt island wide. And to add insult to injury, just like the rest of the world, Puerto Ricans fell prey to the COVID-19 pandemic. It was soon evident that the pandemic only deepened the cycle of disparity, injustice, and neglect. It was also evident that for some, the past four years presented the first opportunity to see what had been right in front of our eyes all along…
A colony of the United States since 1898, Puerto Rico has been both a showcase for good and bad practices. I call the last four years "a time of perpetual crisis." In the next six weeks, I will use the Puerto Rican experience as a road map to generate unvarnished, unapologetic, sometimes raw and bold conversations about the failings of our current democracy towards the disenfranchised, discriminated and oppressed. And, more importantly, we will discuss where we go from here to solve the problems of inequality.

No matter where we come from, we all face a pivotal moment in our lives where we need to answer an important question: "WHAT AM I PREPARED TO DO?" We will talk about where people find their inspiration to stand up and speak up for what they believe in and the challenges and rewards of speaking truth to power.
Special Guest: Nina Turner, former Ohio State Senator

A robust democracy brings everyone to the table. But there are those whose voices have traditionally not been considered. I will share my experiences as Mayor of San Juan working to include the trans, deaf, formerly incarcerated, immigrant, and disabled communities in the larger conversation about democracy - not merely as an asterisk to the conversation, but as a bold paragraph.

Special Guest: Danielle Skidmore, Engineer & former Candidate for City Council in Austin, TX
During the aftermath of Hurricanes Irma and Maria the help of community, religious and recreational leaders became an integral part of our rescue and recovery missions. What is next in community engagement after a crisis? We will discuss real examples of the recovery work after the Hurricanes and the path that has been laid for the future.

Special Guests: Clarisa Lopez, Program Coordinator, Humboldt Park Youth Employment & Empowerment Program; and Tito Ortero, Activist & Emmy-Winning Cinematographer

Ever since the last century, Puerto Ricans have been divided as to whether or not they want Puerto Rico to become the 51st state. Since the debacle of Hurricanes Irma and Maria, many think that the civil rights of the Puerto Rican people have been trampled upon. But is this an issue of civil rights violations (citizens of a country being systematically excluded from freely exercising their rights), or is this an issue of human rights (citizens of a country colonized by another country systematically unable to exercise their human rights)?

Suggested Viewing: "The Last Colony: A Brief History of Puerto Rico's Status"

We will explore the whys and hows of how the Puerto Rican crisis after Hurricanes Irma and Maria marked the beginning - in the Trump Administration - of weaponizing aid, as with Puerto Rico, and weaponizing information, as with the COVID-19 crisis. We will also explore other areas where aid and information were weaponized for political purposes and the role of social media in these efforts.

Suggested Viewing: "A Thousand Cuts"
*This FRONTLINE documentary focuses on 2021 Nobel Peace Prize winner Maria Ressa and her investigation into the impact of social media outlets and web services in the political environment in the Philippines.


Tapping into the knowledge and activism of local Chicago leaders, we will explore the building blocks of the social justice fight in Chicago and its transformation from the 1960s until today.

Special Guest: Dr. José E. López, Executive Director of The Puerto Rican Cultural Center & Professor at the University of Illinois Chicago