Pritzker Fellows
Tom Rooney
Tom Rooney
Former U.S. Representative from Florida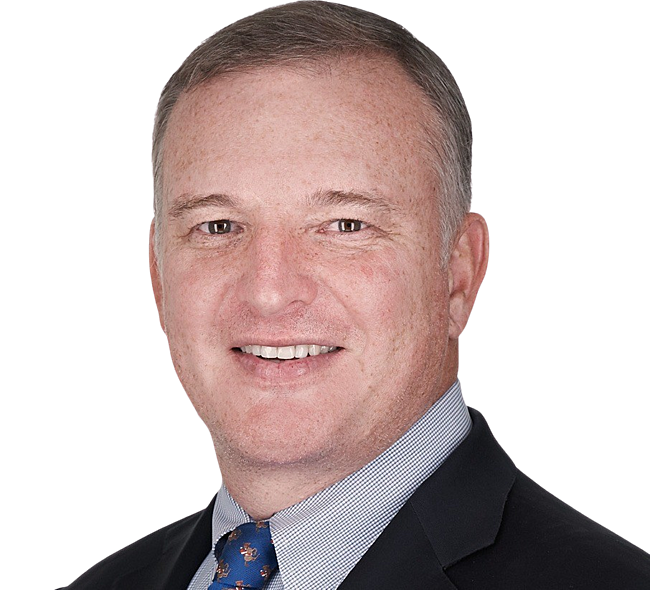 Tom Rooney and his wife Tara served in the U.S. Army on active duty from 2000-2004. Tom was a prosecutor in the JAG Corps at Fort Hood, Texas then an Instructor of Constitutional and Criminal Law at West Point, NY. He returned to Florida to become the CEO of a shelter for abused, neglected and abandoned children in Palm Beach County, Florida. In 2008, Tom was elected to the United States Congress. He was re-elected four more times. Tom served on the highly coveted Intelligence and Appropriations Committees and served as a Deputy Whip in the Republican Conference. Tom's primary focus was supporting Florida's agricultural and veterans issues. He also served as a chief investigator on the House Intelligence Committee's Russia Investigation after the 2016 elections. Tom retired from Congress after ten years and lives with his wife and three sons in Tequesta, Florida. Tom is an attorney in the law firm of Buchanan Ingersol and Rooney.
Seminars
"Inside Congress: What's Working & What's Not"
Ten years in the House serving on the Select Committee on Intelligence, the Appropriations, Agriculture, and Armed Services Committees allowed me to work on a range of legislation and investigations and cast a number of votes. In these seminars, we'll look at some of the issues that were most important to me, and in my view, to our country – and discuss when we made progress, when we didn't, and why. We'll also look at some crucial issues facing our congressional leaders today and where things are headed with special guests from the current House.
My journey from being a Captain in the Army at Fort Hood Texas to the US Congress. We'll discuss what it was like to be in the Army when the USS Cole was bombed, followed the next year by 9/11, and how my life changed on that day and what led me to run for the US Congress. I was 37 years old and ran against two established politicians in a Republican primary, defeating them both. In the general I was 20 points down one month before the election and eked out a win to become a five-term member of Congress. In 2018 I decided 10 years was enough. We'll talk about why. This is my political autobiography.
The role of the military today and its relationship with Congress. From declaring war to funding the Pentagon to veterans serving in Congress. What does it mean that the President should get permission from Congress to declare war? Does he even have to anymore? Is that right? We'll talk about the importance of Veterans serving in Congress, and we'll also weigh whether when money is appropriated to the Pentagon, has that become the President's piggy bank?
Special Guest: Adam Kinzinger, U.S. Representative from Illinois
What does it mean to be a Republican today, and where is the Party going? The Tea Party of 2010 began a six-year transformation based in outrage, and led us to the election of an outsider who promised to blow up the system. But when Trump signed the latest budget, his biggest effort, with little to no fanfare or criticism, what did that mean for the tea party?
Why Congress's dumb political decision to surrender its constitutional control over the purse has rendered it dysfunctional. Spending power was specifically enumerated in the Constitution as a legislative function. But politically it's become en vogue to admit that we in the Congress can't control ourselves and rather than reform a broken system we gave up our power altogether. What would the founding fathers think of that? Why don't the people agree?
How to get elected to Congress. Who to avoid, when and where. There are experts who charge a lot of money to get you in office. I'll tell you the truth. And save you money.
Who influences our decisions in Washington regarding firearms legislation? We'll discuss the role of the NRA, the role of Moms Demand Action, and the impact of Sandy Hook families and Parkland students having their voices heard. What legislative action can we expect in the months and years ahead?
Special Guest: Ted Deutch, U.S. Representative from Florida
My front row seat in the House Intelligence Committee Investigation. A look at where we started, my role in the process, and where we are today. We'll discuss the changes in internal dynamics of the Intelligence committee and the Intelligence community. The Intelligence committee was a sanctuary, where partisan hats used to be hung up at the door. Is it forever going to be off track, and what are the implications of that?
My grandfather always taught me to respect the press. He used to tell me, "They need to put food on the table, too." But has it become something that will never be what we all hope? Is the press fair, information gathering, and an educational outlet for knowledge? We'll talk about cable news, social media and the change in information over my ten years. 
Special Guest: Jake Sherman, Senior Writer for POLITICO & Co-Author of POLITICO's Playbook