Pritzker Fellows
Tim Ryan
Tim Ryan
Former Democratic U.S. Representative from Ohio's 13th Congressional District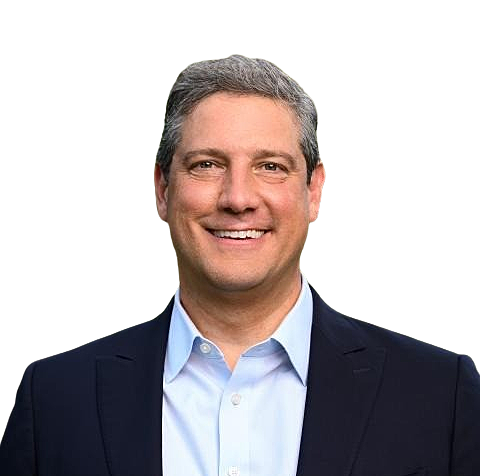 Tim Ryan passionately served the working families in Northeast Ohio's 13th congressional District in the United States Congress for 20 years. Through his work on the powerful House Appropriations Committee, which controls the expenditure of money by the federal government, he brought back over $1 Billion dollars to help transform the economic and cultural landscape of Northeast Ohio. He is largely credited with leading the economic transformation of Northeast Ohio after years of disinvestment and neglect. Under Congressman Ryan's tenure, the region has two natural gas power plants, is home to Fox Conn's North American Electric Vehicle Hub, Ultima Battery Plant, a major Homegoods distribution center, Ohio's only energy incubator, the globally recognized Youngstown Business Incubator and America Makes, a federally funded, thriving public-private partnership developing technology around 3D printing and Additive Manufacturing.
Ryan has been ahead of his time in promoting various health and wellness initiatives, reforming the food and agriculture systems and highlighting alternatives to heal troubled Veterans. He is the author of a book on the power of meditation, Healing America: How a Simple Practice Can Help Us Recapture the American Spirit, and one on reforming the broken food systems, The Real Food Revolution: Healthy Eating, Green Groceries, and the Return of the American Family Farm.
He began his career in politics as a Congressional aide with Ohio Congressman Jim Traficant in the U.S. House of Representatives from 1995-1997. Ryan holds a law degree from the University of New Hampshire School of Law and graduated with a Bachelor's Degree in Political Science from Bowling Green State University in Bowling Green, Ohio. His focus today is advocating for the Natural Gas industry and its Building and Construction Union workforce, helping develop Defense technologies to keep America Strong and, promoting alternative approaches to dealing with trauma in society writ large. He currently resides back in Ohio with his wife Andrea, children Mason, Bella and Brady and dogs Bear and Buckeye. He spends his time coaching his son's sports, doing hot yoga, hunting and playing golf.
Seminars
In his final speech on the House floor, the former Ohio congressman described a nation in which "The systems are all broke," and pleaded for an end to Americans' alienation from one another. In his first seminar, Ryan will discuss the polarization he observed in his run for the White House and Senate, its root causes and the manifestations.

In a follow-up, Ryan will detail potential solutions to our bifurcated political culture - from media to meditation - with individual and collective movements.