Pritzker Fellows
Tim Alberta
Tim Alberta
Staff Writer at the Atlantic & former Chief Political Correspondent for POLITICO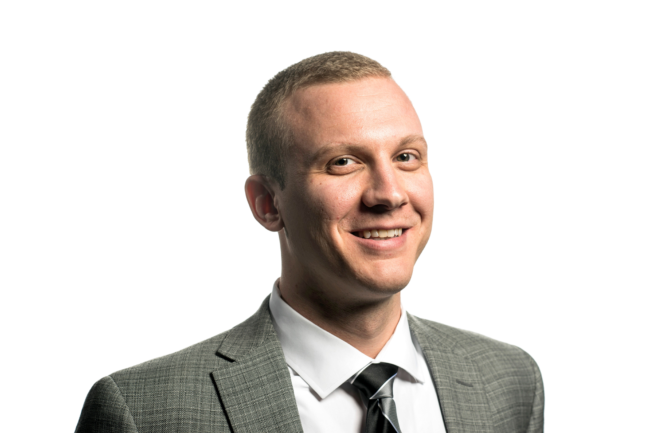 Winter 2021 Pritzker Fellow
Tim Alberta is a staff writer for The Atlantic. Formerly, he was chief political correspondent for POLITICO where his longer form work is often published in the publication's magazine. Tim is widely recognized as one of the most skilled political reporters of his generation, covering a range of topics, including: The Trump presidency; Capitol Hill; the ideological warfare between and within the two parties; demographic change in America; and the evolving role of money in elections. Most recently, he received critical acclaim for co-moderating the final Democratic presidential primary debate in 2019 hosted by PBS Newshour and POLITICO. Based in Michigan and tasked with roving widely across battleground states, Tim writes a regular "Letter to Washington," a 2020 dispatch highlighting stories, trends, and people from outside the political bubble for the political bubbles.
Prior to joining POLITICO, Tim had extensive experience at National Journal, where he covered Congress as House leadership reporter and later reported on campaigns as the publication's senior political correspondent. In addition, he served as senior editor of The Hotline, and has reported for both The Wall Street Journal and covered the 2016 campaign for National Review. Tim's work has been featured in dozens of other publications nationwide, including Sports Illustrated and Vanity Fair, and he frequently appears as a commentator on political television programs in the United States and around the world. His 2019 book, "American Carnage: On the Front Lines of the Republican Civil War and the Rise of President Trump," debuted at No. 2 on the New York Times best-seller list. He lives in his native Michigan with his wife, three sons and German Shepherd.
Seminars
"Crisis of Faith: Reporting on America's Institutional Decline"
The great question confronting America in the twilight of 2020 is whether it can hold together in the years ahead - whether there is enough connective tissue, politically and culturally and economically, to keep the country from fracturing in ways that are irreparable. At a foundational level, this question cannot be answered without first considering the failures of our core institutions - government, the church, law enforcement - and how those failures have affected the psychology of millions of people from the ground up.
Because our understanding of politics and policy is shaped heavily by journalism, I thought it would be best to study this essential topic of institutional decline in America - i.e., our diminished faith in the country's societal pillars - through the twin prisms of the institutions themselves and the people who report on them.
In each seminar, I will attempt to convene a unique panel of characters who can share their own unique perspectives on these institutions from the inside and outside. Because journalism faces its own crisis of confidence, this series will begin with an examination of the media itself - the challenges of speaking truth in an age of disinformation, the inadequacy of reporting with a dispassionate voice, and the assessment of our own culpability for this cascading institutional decline that is now manifest in every phase of American life.
Special Guests: Shane Goldmacher, National Political Reporter at The New York Times; and Kristin Roberts, Vice President of News at McClatchy
Special Guests: former Hill Staffers Brendan Buck, Partner at Seven Letter Strategies; and Kristin Nicholson, Director of the Government Affairs Institute at Georgetown University
Adam Cancryn of Politico and Dan Diamond of The Washington Post, two of the country's most accomplished health care reporters, will join Tim to discuss the public's diminished confidence in the current system, the decades-long struggle over everything from mandates to preexisting conditions, and whether President Biden has any capital to make good on his push for a public option.
Special Guests: Adam Cancryn, Health Care Reporter at POLITICO; and Dan Diamond, National Health Reporter at The Washington Post
Special Guest: Andrew Ross Sorkin, Columnist for The New York Times, Founder and Editor-at-Large of DealBook and Author of "Too Big to Fail"
Special Guests: David French, Senior Editor at The Dispatch, Contributor at TIME and Co-Host of the Advisory Opinions Podcast; and Emma Green, Staff Writer at The Atlantic
Special Guest: Wesley Lowery, Pulitzer Prize-Winning Journalist, Correspondent for 60 Minutes/CBS News, Author of "They Can't Kill Us All: Ferguson, Baltimore and a New Era in America's Racial Justice Movement," Contributing Editor at The Marshall Project and former National Correspondent at The Washington Post
Special Guest: Justin Amash, former U.S. Representative from Michigan