Pritzker Fellows
Scott Jennings
Scott Jennings
CNN Political Contributor, Republican Strategist & Founding Partner of RunSwitch Public Relations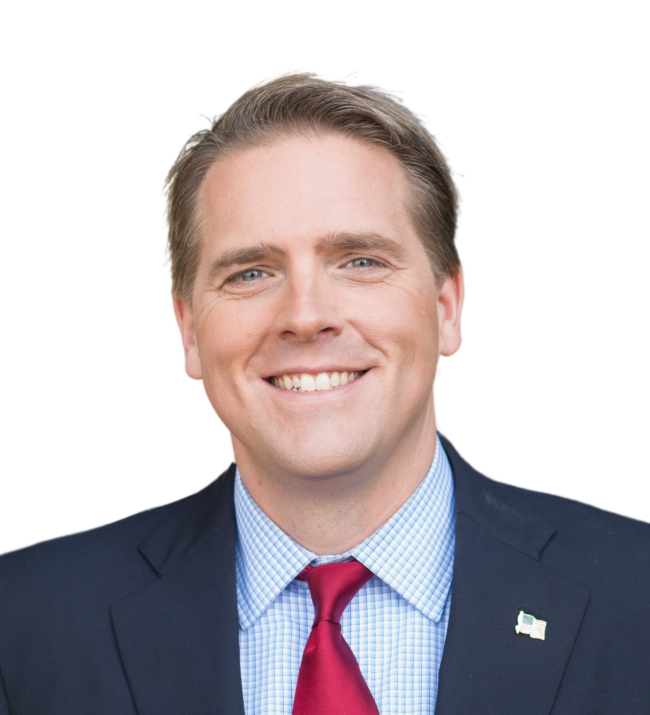 Scott Jennings is the Founding Partner of RunSwitch Public Relations, Kentucky's largest PR and public affairs firm, providing senior-level communications, media relations, and crisis management counsel to clients the world over. Scott's unique ability to analyze data and reconcile it with gut-level political instincts makes him a valuable contributor to clients and to CNN, which made him an on-air Political Contributor in June 2017.
The foundation of Scott's career is journalism. He started over 20 years ago as a reporter and news anchor in Louisville, Kentucky, and writing and broadcasting has underpinned every stop on his path. Today, in addition to his work for CNN, he writes columns for the Los Angeles Times, USA Today, and the Louisville Courier-Journal, among others. Scott has appeared on countless radio and television programs and is one of the most quoted political analysts in the country. Scott is visible on the lecture circuit, delivering briefings to trade associations and corporate boards.
Scott served in four presidential campaigns and in numerous federal and state races. He served in key roles for President George W. Bush's campaigns in 2000 and 2004, before becoming Special Assistant to the President for Political Affairs. Scott's White House portfolio involved political appointments, including roles in confirming two Supreme Court Justices (Roberts and Alito). He advised on the President's domestic travel and briefed the President, Vice-President, and senior-level White House officials. He advised the campaigns of Mitt Romney in 2012 and Jeb Bush in 2016.
Seminars
"2020: An Election Unlike Any Other"
Presidential campaigns have always been unpredictable, but 2020's has redefined the term. From President Trump's earlier-than-ever launch of his reelection bid, to Joe Biden's dramatic come-from-behind victory in the Democratic primary, to the global pandemic that has sidelined traditional campaign strategies and tactics for most of this year, academics, practitioners, and historians are going to be studying the 2020 election for decades to come.
But the final chapters of the story are still to be written. In this seminar, join two campaign veterans and special guests as they provide real-time commentary and insight as the 2020 general election comes to its conclusion and epilogue. Jennings and Demissie will use the opportunity that this unpredictable, unprecedented campaign provides to explore and explain how the elements of modern campaigns work and how they may be changing forever.
With one month to go, where does the race stand? Addisu and Scott introduce themselves to the class and host a discussion about state of play. What are the paths to victory for each party? What are the strengths and weaknesses of each ticket? If you were running one of these campaigns, what would you be worried about with one month to go?
We analyze the first performance for each candidate (Presidential + VP) and discuss whether the rest of the debate schedule is going to matter, given how late it is in the race. What does debate preparation look like at the presidential level? Can there be a game changer in a debate where so many people are voting early and by mail? 
Special Guests: Jeb Bush, former Governor of Florida & Pete Buttigieg, former Mayor of South Bend, IN & former 2020 Presidential Candidate
We bring in a GOP and a DEM pollster and grill them on the state of the race and let the students pepper them with questions on polls, forecasts, Electoral College paths, etc. We'll do a deep dive into 2016 polling successes and failures and discuss the polls this year and what could go right or wrong as we try to get a handle on where the race stands.
Special Guests: John Anzalone, Partner at ALG Research, Pollster for President Barack Obama (2008 & 2012), Secretary Hillary Clinton (2016) & Vice President Joe Biden (2020); Ariel Edwards-Levy, Staff Reporter & Polling Director at HuffPost; Harry Enten, Senior Writer & Analyst for CNN Politics (formerly FiveThirtyEight); and Brenda Gianiny, Founding Principal at Axis Research, Pollster for President George W. Bush (2004) & Leader Mitch McConnell (2020)
We're one week out - what are the campaigns doing RIGHT NOW to get out the vote? We are focusing on field organizing and paid media decisions campaigns make to persuade and juice turnout as much as possible. If you've ever wondered what the last two weeks of a big campaign look like, we'll take you inside the room. We discuss various aspects of GOTV and introduce terms like high and low-propensity voters, voter registration statistics in swing states, turnout projections, and how campaigns work in the final days of a campaign.
Buckle up! The day after this election promises to be wild, and we'll break it all down for you. Will we have a winner by then?
Special Guest: David Axelrod, Director, University of Chicago Institute of Politics
With the new voting systems (early, mail, etc) and a massive turnout, did American democracy hold up under the pressure? Will we know the president by this time? We will break down the post-election landscape and discuss voting rights and access issues with noted party experts.
Special Guests: Michael Adams, Secretary of State of Kentucky & Marc Elias, Democratic Lawyer & Founder of Democracy Docket
We most likely know for sure the next president—what sort of transition activities are taking place, and how does a new (or existing) president plan for the next four years? We'll get insight on how a transition swings into action for the peaceful transition of power.
Special Guests: Barry Jackson, former Senior Advisor to President George W. Bush & former Chief of Staff to U.S. House Speaker John Boehner & Jim Messina, former Campaign Manager (2012) & White House Deputy Chief of Staff for Operations for President Barack Obama