Pritzker Fellows
Russell Moore
Russell Moore
Public Theologian & Director of the Public Theology Project at Christianity Today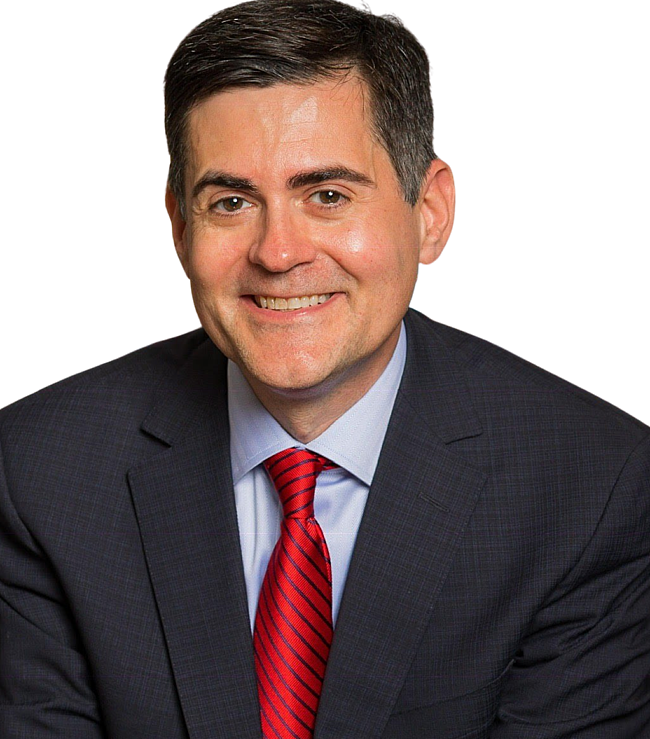 Fall 2021 Pritzker Fellow

Seminar Series: "Evangelical Religion in American Politics & Culture"
Seminars
"Evangelical Religion in American Politics & Culture"
This seminar series will examine the complicated relationship between American religion - especially in its evangelical Protestant form - and the current political and cultural landscape. We will explore. Special attention will be given to the contexts and controversies around race, gender and nationalism as well as to the ways that secularization, globalization and internal changes within American religious communities could change in the years to come.
Seeing religious Americans - especially "white evangelicals" and the Black church - only in political categories can confuse the broader culture as to who these citizens are and the sociological, theological and cultural factors motivating them. This seminar will trace the development of American evangelicalism as we know it today and examine the contested nature of evangelical identity.
Special Guest: Timothy Keller, Chairman & Co-Founder of Redeemer City to City, Founding Pastor of Redeemer Presbyterian Church in NYC, Author of "The Reason for God" and "The Prodigal God"
From school prayer to the Equal Rights Amendment to abortion and sexuality, the relationship between conservative evangelicals and the dominant culture in the United States is usually framed in terms of "culture wars." Such cultural fractures led to the emergence of the Religious Right and to, arguably, the reconfiguration of both the Left and the Right in the United States. This seminar will question the philosophical, theological and cultural factors behind this polarization and whether American culture is headed for a culture war truce or for an even more divided country.
Special Guest: David French, Senior Editor at The Dispatch, Contributor at TIME and Co-Host of the Advisory Opinions Podcast
From Jimmy Carter and the "Year of the Evangelical" to Jerry Falwell Jr. and the emergence of Donald Trump, American evangelicals have played an outsized role relative to their population in partisan politics and in some aspects of public policy. This seminar will examine the factors motivating such political participation, along with exploring how such coalitions might broaden, deepen or collapse in the years to come. Special attention will be given to the strange and seemingly unalterable alliance between white evangelicals and Donald Trump.
Special Guest: Professor Randall Balmer, Historian of American Religion and the John Phillips Chair in Religion at Dartmouth University
From court battles over evolutionary biology taught in schools to current controversies over climate change and COVID-19 public health measures, many of the most contentious cultural and public policy divides between more religious and more secular Americans focus on questions of science. In this seminar, we will explore the underlying issues beneath such divides and ask whether science and conservative religion will find more integration or more mutual skepticism in the decades ahead.
Special Guest: Dr. Francis Collins, Director of the National Institutes of Health
Sociologist Phillip Jenkins has written that "The future of American religion is 'None.'" Nonetheless, he qualifies this statement with research showing that the rise of the "Nones" does not necessarily mean a rejection of theism, but it does mean a transformation in religious institutions as we know them now. As in Western Europe, these shifts will have major implications for American political life and American cultural polarization. This seminar will examine the changing attitudes toward religion among Millennials and "Generation Z" and explore how such changes might affect politics, policy, demography and culture, especially in light of the need for religious pluralism. The seminar will also explore how pluralism - especially in terms of minority religions - will affect church/state and religious liberty concerns.
Special Guest: Ali Noorani, President of the National Immigration Forum
Religion - including evangelical Protestant Christianity - was a key motivation for sizable segments of various justice movements in American history, from the abolition of slavery to the civil rights movement. Many others used the same religious texts and authorities to oppose those movements. In our current context, religion is often close beneath the surface of controversies over Black Lives Matter, "critical race theory" and public policy questions such as redlining, affirmative action and policing/sentencing reform. This seminar will examine the religious aspects of such debates as well as how religious arguments intersect with questions of justice, especially in regard to racism and racial disparities in American life.
Some political observers assumed that the infamous "Access Hollywood" leaked audio of Donald Trump discussing sexual assault and women would result in plummeting support from white evangelicals. Such a decline in support not only did not happen but, in fact, the presidential candidate won this constituency by (in some estimates) over 80 percent of the vote. In the years since, both the broader American culture and the evangelical subculture have faced very public reckonings on questions of sexual abuse, sexual assault and various other questions related to gender. In this seminar, we will ask how questions of masculinity and femininity and sexuality are related to the "culture war" and whether evangelicalism is changing on these matters - and what such discussions have to do with the political and cultural future of the country.
Special Guest: Kristin Du Mez, Professor of History at Calvin University and Author of "Jesus and John Wayne: How White Evangelicals Corrupted a Faith and Fractured a Nation"