Pritzker Fellows
Robin Rue Simmons
Robin Rue Simmons
Former Democratic 5th Ward Alderwoman, Evanston, IL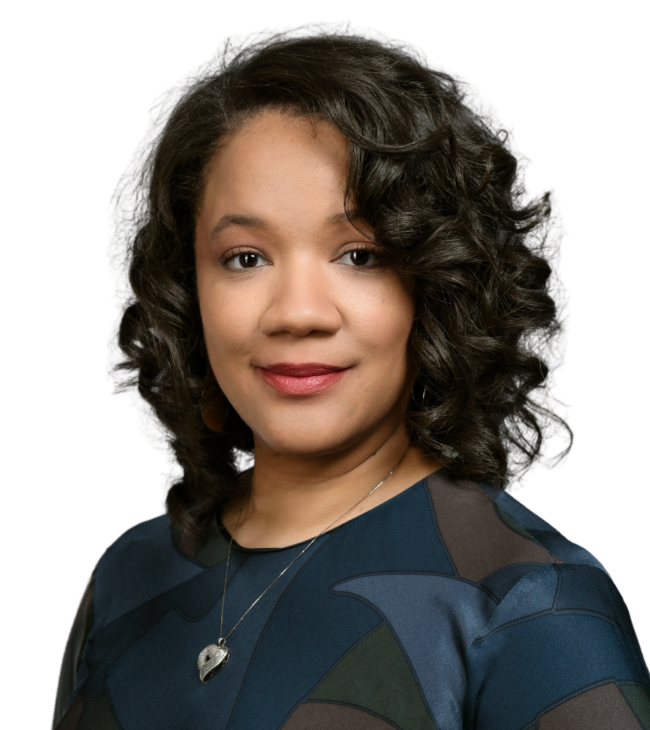 Robin Rue Simmons is the Founder and Executive Director of FirstRepair, a not-for-profit organization that informs local reparations, nationally. She serves as the chairperson of the City of Evanston's Reparations Committee. Rue Simmons is the former 5th Ward Alderman for the City of Evanston, IL, where she led, in collaboration with others, the passage of the nation's first municipally-funded reparations legislation for Black residents, which began disbursements in January 2022.
Rue Simmons was born and raised in the largely segregated 5th Ward of Evanston, a city of 75,000 on the shores of Lake Michigan on the northern border of Chicago.
She laid the foundation for her life's work in 1998 when she became a residential real estate broker. Troubled by the wealth disparities and concentrated poverty she witnessed locally and saw in other urban communities, she wanted to help young adults begin to build wealth through homeownership.
As an entrepreneur, she launched and operated multiple businesses, including a bookstore in the 5th Ward, that also offered free afterschool programming, and a construction company in Evanston that employed Black tradespeople, developing dozens of affordable houses funded by the Illinois Neighborhood Stabilization Program. She continues to manage a handful of residential and commercial properties that she owns in Evanston.
Most recently, Rue Simmons was the Director of Innovation and Outreach for Sunshine Enterprises, a not-for-profit on Chicago's South Side, which has supported over one thousand entrepreneurs (virtually all African American and three-quarters women) in launching or growing their businesses.
Rue Simmons served as an alderman from 2017-2021, serving on multiple committees and chairing several. During her tenure, she prioritized improving the lived experiences of and expanding opportunities for Black residents in Evanston, most notably through her work on reparations. The local reparations initiative is being funded by the first $10 million of adult-use cannabis sales tax revenue collected by the City and the first stage of the program is focused on homeownership.
Rue Simmons is a commissioner of the National African American Reparations Commission (NAARC), a lifetime member of NCOBRA, a board member of Evanston's Connections for the Homeless, and she previously served as a board member for the National League of Cities' National Black Caucus of Local Elected Leaders and the President of the Evanston Black Business Alliance.
Rue Simmons has received numerous awards for her reparations and other public service work including a proclamation from the Evanston City Council recognizing her reparations work, the Urban One Honors' Reparations Ambassador Award (Stacey Abrams and Nikole Hannah-Jones were among those also being honored); the Dearborn Realtist Board's Vernon Jarrett Legislative Award; the Democratic Party of Evanston's Liz Tisdahl Award; the Route Fifty Elected Official of the Year Award; the Realtist Women's Council of Illinois' Community Impact Award; and the Family Focus Community Leadership Imani Award. She has also been featured in numerous national and international publications, on television and radio, and in podcasts for her work on local reparations including The New York Times, The Washington Post, National Public Radio, The Guardian, ABC's Nightline, and CNN. Rue Simmons is also featured in The Big Payback, a documentary co-directed by Erika Alexander and Whitney Dow which premiered at the Tribeca Festival in June 2022.
Rue Simmons attended the University of Nevada, Las Vegas where she majored in communications. She has two young adult children. She enjoys double dutch and forest bathing in her free time.
Seminars
"The Road to Reparations"
There has been a centuries-long call for reparations initiatives to redress the trans-Atlantic slave trade and other harms and crimes against Black communities in the United States. Reparations is a complex process and the responsibility of the entire community. Since 2019 over 100 localities have begun the process of reparations and congressional co-sponsors for reparations have increased substantially to 217 yes votes in the House of Representatives and a Senate companion bill. We are in the era of repair and in this seminar will explore the history, challenges, and opportunities to accomplish reparations for the crimes against the humanity of Black people in America.
In this seminar, we will review the history of reparations in the United States. We will discuss the current state of the reparations movement and envision a future of repair and liberation for Black communities in America.

Special Guest: Kamm Howard, Executive Director of Reparations United

Legal framework is key in passing, funding and disbursing legislative reparations. In this seminar, we will discuss the legal framework used in passing reparations legislation. We will also discuss local, state and federal laws that limit the implementation of reparations.
Special Guest: Justin Hansford, United Nations Permanent Forum on People of African Descent, Howard University School of Law Professor and Executive Director of the Thurgood Marshall Civil Rights Center

The power of storytelling and Hip Hop are key in empowering and informing Black communities. We will explore the power of storytelling and its significance in the Black liberation and reparations movement. Touching on several forms of storytelling, we will dive into the goals and wins of The Big Payback, a documentary directed by Erika Alexander and Whitney Dow. We will reflect on the origins and evolution of political rap and how conscious Hip Hop can help repair the nation.
Special Guests: Erika Alexander,Director,Activist, Actress and Co-Founder of Color Farm Media; Whitney Dow, Award Winning Filmmaker and Educator; and P. Frank Williams, Emmy and Image Award Winning TV and Film Producer and Director

Tonika Lewis Johnson's Folded Map Project visually connects residents who live at corresponding addresses on the North and South Sides of Chicago. She investigates what urban segregation looks like and how it impacts Chicago residents. What started as a photographic study quickly evolved into a multimedia exploration with video interviews of residents. The project invites audiences to open a dialogue and question how we are all socially impacted by racial and institutional conditions that segregate the city.
Special Guest: Tonika Lewis Johnson, Photographer/Social Justice Artist and Co-Founder of Two Community-Based Organizations, Englewood Arts Collective and Resident Association of Greater Englewood

Are you committed to fighting for the betterment of your community? Do you want to define your goals and take action? This seminar is for activists and practitioners to get their organizing goals out of their heads, onto paper and executed in their communities. Filled with beloved quotes, plans, and tips curated by Robin Rue Simmons, this seminar is for those who want to repair their communities.
Let's make it easier to map your organizing journey while setting intentions and practicing self-care in everyday life. Touching on themes of reparations, liberation and justice, this seminar offers a foundation for those ready to take community matters into their own hands.
Are you ready to be the change you wish to see in the world? Let's get to work together!

Evanston, IL Mayor Daniel Biss will join the conversation to discuss the power of local government. National movements are often strengthened by the progress of local action. School desegregation, marriage equality, ban the box and now reparations are examples of local action advancing federal policy. Join us for more discussion.
Special Guest: Daniel Biss, Mayor of Evanston and former State Senator & State Representative of Illinois

Special Guests: Rabbi Andrea London of Beth Emet Synagogue in Evanston, IL; Rev. Dr. Michael Nabors, Senior Pastor of Second Baptist Church in Evanston, IL; and Rev. Dr. Robert Turner, Senior Pastor of Empowerment Temple AME Church in Baltimore, MD and National African American Reparations Commission (NAARC) Commissioner

Special Guest: Dr. Guy Mount, Wake Forest University