Pritzker Fellows
Perry Bacon Jr.
Perry Bacon Jr.
Columnist for The Washington Post & Former Writer for FiveThirtyEight & MSNBC Commentator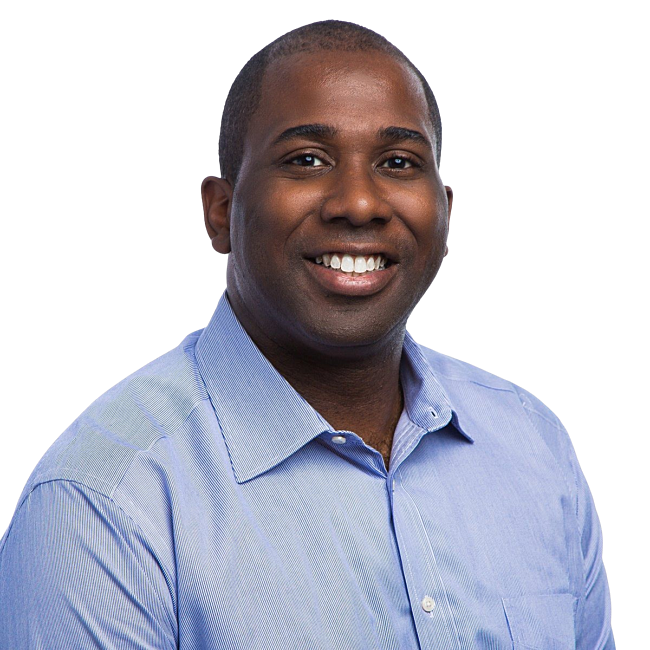 Perry Bacon is a columnist at the Washington Post, where he focuses on local, state and national government and elections. He has served in that role since May 2021. He was previously a national elections and government writer at Time Magazine, TheGrio, and FiveThirtyEight, as well as a prior stint at the Washington Post. He has also served as a political analyst at MSNBC and a fellow at New America. He is a graduate of Yale with a degree in political science. A Louisville native, he returned to his hometown in 2018 and lives there with his wife Ann and daughter Charlotte.
Seminars
"The Promise & Perils of the Resurgent Left"
There have always been left-wing movements in American politics. And they have always had a complicated relationship with the modern Democratic Party. This seminar will look at key left-wing movements and ideas that have emerged over the last decade, such as Bernie Sanders and Elizabeth Warren's presidential campaigns, The Squad, Black Lives Matter, Defund the Police, the push to get rid of standardized tests in education, Modern Monetary Theory, Supreme Court expansion and critical race theory.
The goal of the seminar will be to deepen our understanding of these ideas and movements. How did these ideas emerge? What are their historical roots? Are they workable? Are they at all viable electorally and politically? What are the objections to them from the right - and the center-left? We will go beyond "Defund the Police doesn't poll well" to "here's where the Defund concept comes from and here's where/how/why/when its creators think that it could be implemented in the future."
Each week will focus on a specific policy area and feature a question and answer session between Perry and a progressive person in that issue space, followed by students questioning the guest.

Special Guest (via Zoom): Anne Price, President of the Insight Center for Community Economic Development

Special Guest: John Warner, Writer of the Just Visiting blog at Inside Higher Ed

Special Guests (via Zoom): Megan Ming Francis, G. Alan and Barbara Delsman Associate Professor of Political Science & Associate Professor of Law, Societies, and Justice at the University of Washington; and Alec Karakatsanis, Founder & Executive Director of Civil Rights Corps

Special Guests: Michael Podhorzer (via Zoom), Political Director at AFL-CIO; Anat Shanker-Osorio(via Zoom), Principal & Founder of ASO Communications & Host of the Words to Win By Podcast; and Anna Galland, former Executive Director of MoveOn and Winter 2022 IOP Pritzker Fellow

Special Guests (via Zoom): Kate Kizer, Columnist at Responsible Statecraft; and Abdullah Shihipar, leader of Narrative Projects and Policy Impact initiatives at the People, Place & Health Collective (PPHC) at the Brown University School of Public Health

Special Guest: Felicia Wong, President & CEO of the Roosevelt Institute

Special Guests: Adam Johnson, Writer at The Column & Co-Host of the Citations Needed Podcast; and Meredith Shiner, Lecturer at UChicago's Harris School of Public Policy & former National Political & Congressional Reporter for Politico, Roll Call & Yahoo News

Special Guest: Elie Mystal, Justice Correspondent for The Nation