Pritzker Fellows
Neil Newhouse
Neil Newhouse
Republican Strategist & Pollster for Gov. Mitt Romney's 2012 Presidential Campaign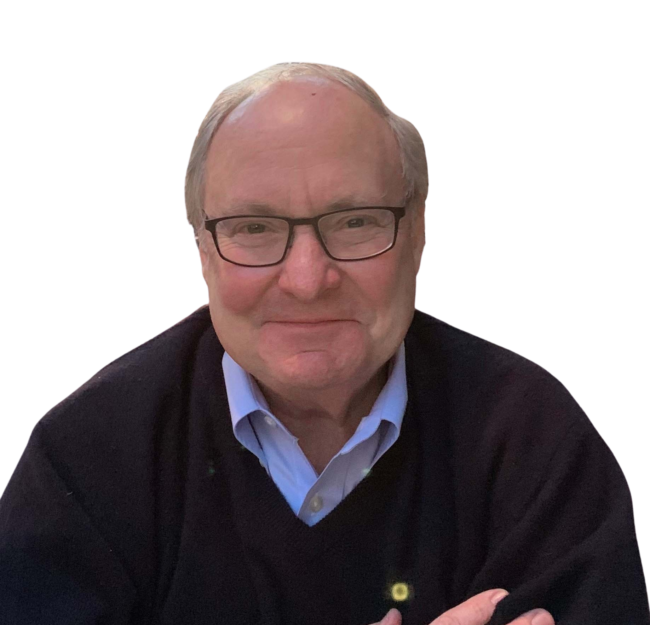 Neil Newhouse is a partner and co-founder of Public Opinion Strategies, a national political and public affairs research firm which has been described by the New York Times as "the leading Republican polling company" in the country. Neil has been named "Pollster of the Year" by the American Association of Political Consultants a record-tying three times for his work on political and public affairs campaigns.
Neil has worked in public opinion research for more than 35 years and has helped elect dozens of Members of Congress, U.S. Senators, and Governors. He has served as the Republican partner in the NBC News/Wall Street Journal poll, and he has twice been named as one of the "Money 20″ political consultants in the country who make a difference.
Neil has polled for four Presidential campaigns – Senator Robert Dole, President George W. Bush, Former Florida Governor Jeb Bush and he was the lead pollster for Massachusetts Governor Mitt Romney's 2012 campaign.
In the 2020 elections, Neil was involved in Senate races in four states and in a dozen Congressional races. Neil has won praise from both sides of the political aisle, having been described by Pennsylvania Democratic Governor Ed Rendell as "one of the most respected pollsters in the country," and he was recruited by Senator Joe Lieberman (I-CT) to provide polling and strategic guidance in his successful 2006 Independent bid for U.S. Senate in Connecticut. Neil has also worked extensively in learning more about swing voter groups like "Walmart Moms" – a constituency critical to winning elections. He's also explored how technology has changed video viewing habits of Americans, focusing on those Americans who are "off-the-grid."
In addition to Neil's political work, he has also been sought after by major corporations and trade associations, having completed work for organizations as diverse as Procter and Gamble, Walmart, PhRMA, The American Medical Association, The Gates Foundation, Google, Stanford University, American Water Company, Duke University and the American Trucking Association.
Neil is often quoted in major national publications ranging from The Wall Street Journal to The New York Times and The Washington Post, and he has appeared as a frequent "talking head" on the nightly news regarding politics and campaigns. He was a weekly contributor to John King's CNN Inside Politics during the fall 2020 campaign, and he has also appeared on Jon Stewart's "The Daily Show."
Neil also has extensive international experience, having completed various research projects in Australia, Jamaica, Kuwait, Bulgaria, Russia, Ukraine and Venezuela.
Neil, who is originally from Shawnee Mission, Kansas, graduated from Duke University and attended graduate school at the University of Virginia. He currently lives with his wife, Mary, in Alexandria, Virginia and they have two adult children.
Seminars
"The Art & Science of Polling"
The first part of this seminar series, led by Joel Benenson, will explore how political research and polling is not only conducted but used effectively. We'll look at different ways of gathering information and explore how politicians should use research - and how they shouldn't.
The second half of this seminar series will be led jointly by Joel Benenson and Neil Newhouse. In these seminars, we'll focus on developing and conducting a poll on disinformation, as well as analyzing and publishing the results.
What are we investigating? What do we want to find out about disinformation? And then, how do we write questions that will tell us what we want to know? We'll start drafting questions and talking about format. We'll also talk about developing a balanced sample and defining your audience.

Using the results of the previous week on what we want to learn, we'll finalize an outline of the survey, finalize the sample and discuss potential oversamples of key audiences. We'll also explain and demonstrate how one weighs the data when it comes in.

We'll be looking at partial data - how to identify the "cross tabs" that you want to examine closely in your data, i.e. women/men, liberals, conservatives, moderates, voters by age, race, party affiliation, etc. We'll discuss what groups you can create based on their "attitudes" or views, i.e. hardcore environmentalists.

Benenson and Newhouse will work with students to finalize their poll, and discuss fielding it and how to analyze and publish the results.