Pritzker Fellows
Lotfullah Najafizada
Lotfullah Najafizada
Afghan Journalist
Lotfullah will continue his seminars from the Fall Quarter, walking students through the Taliban's rise, the fall of Afghanistan, and the aftermath.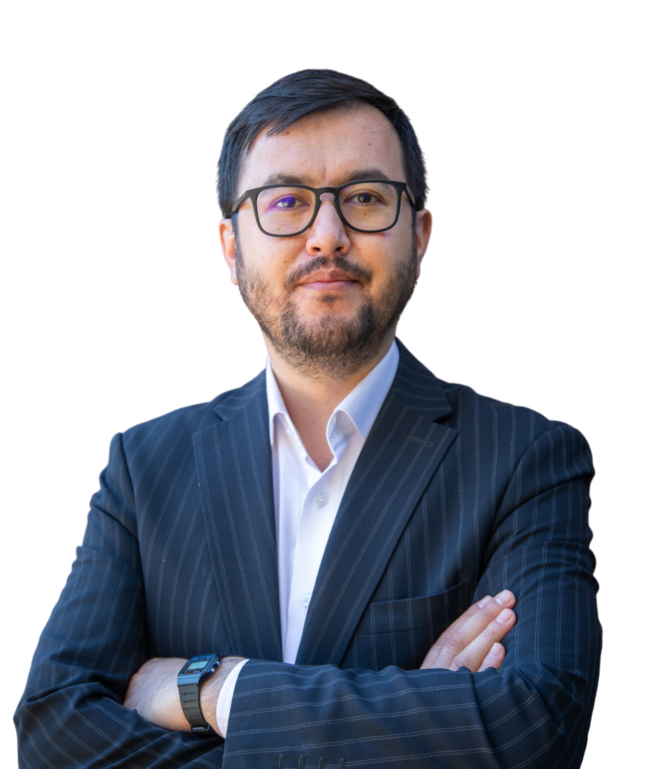 Lotfullah Najafizada is an award-winning journalist and the former director of TOLOnews, Afghanistan's top 24/7 news and current affairs TV channel. At TOLOnews, Mr. Najafizada oversaw the largest news operation in Afghanistan. Mr. Najafizada has interviewed many global leaders, including former British Prime Minister David Cameron, Afghan President Ashraf Ghani, Afghan Chief Executive Abdullah Abdullah, NATO Secretary General Jens Stoltenberg and former US NSA Gen HR McMaster, among others.
His international recognition include Reporters Without Borders's prestigious medal of Press Freedom Hero for his fight for free press in Afghanistan in 2016, TIME Magazine's title of Next Generation Global Leader and Forbes magazine 30 under 30 Asia influencers in media.
He has a BSc in Economics.
Seminars
"Afghanistan's Journey Since 9/11 & the Rise of Free Press"
We'll review the journey of Afghanistan since 9/11 and what has changed in the country and for the Afghan people since then. One fundamental change is arguably the birth and rise of free press in the country, which is considered one of the biggest achievements of post-9/11 Afghanistan, a country also known for being the deadliest country for journalists worldwide.
In this seminar, we will review the last days of the Islamic Republic of Afghanistan and the decisions made which not only did not prevent Taliban advances, but accelerated the pace of collapse - district after district, city after city. While the President of the country has fled, many journalists and almost all major media outlets have chosen to continue their work, but are under immense pressure.
With the United States having fully withdrawn from Afghanistan, there are more signs of international terrorist groups, mainly ISIS, emerging in the country. Can the Taliban and the United States work together to fight international terrorism while the Taliban leaders are still on US and UN backlists and the United States is in no hurry to recognize the Taliban regime?
Special Guest (via Zoom): Tamim Asey, former Deputy Minister of Defense of the Islamic Republic of Afghanistan
In 2003, religious extremists protested when male and female radio show hosts laughed on a radio show. In the 18 years since, Afghanistan's media entities have hosted dozens of presidential debates, American-idol style music shows were most-watched, and hundreds of media outlets created platforms for all sorts of discussions - mostly taboo in Afghan tradition, culture, politics, and religion.
Special Guest (via Zoom): Aryana Sayeed, Afghan singer, songwriter and TV personality
Special Guest: Adela Raz, former Ambassador to the United States from Afghanistan
In this seminar, we will review the Taliban's communication strategy over the past twenty years and how they benefited from Afghanistan's free press.
Special Guest: Sami Mahdi, Afghan journalist and co-founder of Payk Media, Inc.
Six months since the Taliban takeover of Afghanistan, there is still no clarity on which direction the Taliban is taking the country and what their vision is for Afghanistan in three to five years. With the crackdown on journalists and women's rights activists, are the Taliban becoming more radical? What are the implications?

There is probably an end of conflict in Afghanistan, but not necessarily a lasting peace. How to bridge the two? A political process is needed to resume talks for an inclusive government in Afghanistan where all Afghans see themselves represented. Were the Olso talks a step forward?

Many regional countries such as Iran, China, Russia, and, to an extent, Pakistan celebrated the Vietnam-style ending of the U.S. presence in Afghanistan, but they are not necessarily certain whether the Taliban rule in Afghanistan is what they wished for. What are the impacts of the Taliban rule on the region's stability and on other militant groups?