Pritzker Fellows
Joel Benenson
Joel Benenson
Democratic Pollster & Strategist for President Barack Obama's 2008 & 2012 Presidential Campaigns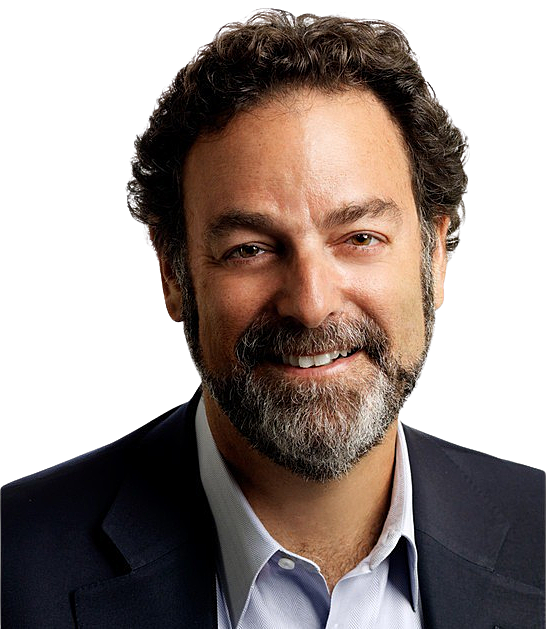 Joel Benenson, founder and CEO of the Benenson Strategy Group, is one of the leading political and corporate strategists in the world. Benenson led the award-winning research and polling programs for President Obama's 2008 and 2012 campaigns and is the only Democratic pollster in history to have played a leading role in three winning presidential campaigns. Throughout his career as a pollster and strategist, he has been a trusted advisor to heads of state, political leaders, Fortune 100 companies and their CEOs, and leaders of major advocacy and nonprofit institutions.
Named "Pollster of the Year" by the American Association of Political Consultants and ranked among the "most powerful" people in D.C. by GQ, Benenson has left his mark at the highest level of politics. In addition to his role with President Obama, Benenson served as Senior Strategist to Hillary Clinton. He also worked on President Bill Clinton's team during the 1996 race.
Benenson's communications expertise, which led him to be a member of three presidential debate teams, has also made him a go-to consultant for C-suite executives seeking communications advice on both internal and external challenges. In the private and advocacy sectors specifically, his nuanced analytical approach, and ability to craft deft, winning strategies has powered organizations such as AARP, the American Civil Liberties Union, the National Football League, Toyota, and Procter & Gamble.
Seminars
"The Art & Science of Polling"
The first part of this seminar series, led by Joel Benenson, will explore how political research and polling is not only conducted but used effectively. We'll look at different ways of gathering information and explore how politicians should use research - and how they shouldn't.
The second half of this seminar series will be led jointly by Joel Benenson and Neil Newhouse. In these seminars, we'll focus on developing and conducting a poll on disinformation, as well as analyzing and publishing the results.
In this seminar, we'll deconstruct the art and science of polling and its interdisciplinary nature. My own philosophy of polling comes from my varied background in acting and journalism - how did my background factor into becoming a pollster and strategist on four presidential campaigns? What did I learn along the way that made me a good strategist? We'll explore the difference between qualitative and quantitative research and the elements of good political research. What makes a good pollster? What's required to properly interpret the data? Who's on your team? We'll also talk about how you can use your own life experiences and develop the skills to make you a good political researcher.

In this seminar, we'll take an inside look at a survey we designed for the National Urban League's upcoming report on the state of Black America. What was the challenge that was presented to us, and how did we design our survey in response? Specifically, we'll examine how we designed a questionnaire with provocative questions that helped us understand the emotional wear and tear of structural racism on our respondents' lives.

The charge for the 2012 campaign was to make Obama a forward-looking choice - no mean feat for an incumbent and a difficult charge in a challenging time for the country economically. For that campaign, we developed a survey methodology that not only accurately reflected the opinions of the electorate but also captured the imagination of the President and helped determine a winning strategy for the campaign - a methodology we called ethno-journaling. What is ethno-journaling, and why was it so valuable in determining campaign messaging? How did we put the research to use to win?
Special Guest: David Axelrod, Director, UChicago Institute of Politics

A moderated conversation with Ty Seidule, author of "Robert E. Lee and Me," explores how the long tail of disinformation created a damaging historical narrative - and what we can learn from it.
Special Guest: Ty Seidule, Author of "Robert E. Lee and Me," Professor Emeritus of History at West Point, Chamberlain Fellow at Hamilton College & U.S. Army Veteran

What are we investigating? What do we want to find out about disinformation? And then, how do we write questions that will tell us what we want to know? We'll start drafting questions and talking about format. We'll also talk about developing a balanced sample and defining your audience.

Using the results of the previous week on what we want to learn, we'll finalize an outline of the survey, finalize the sample and discuss potential oversamples of key audiences. We'll also explain and demonstrate how one weighs the data when it comes in.

We'll be looking at partial data - how to identify the "cross tabs" that you want to examine closely in your data, i.e. women/men, liberals, conservatives, moderates, voters by age, race, party affiliation, etc. We'll discuss what groups you can create based on their "attitudes" or views, i.e. hardcore environmentalists.

Benenson and Newhouse will work with students to finalize their poll, and discuss fielding it and how to analyze and publish the results.