Pritzker Fellows
Jane Coaston
Jane Coaston
Senior Politics Reporter at Vox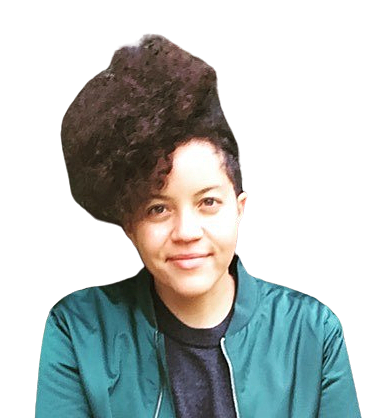 Jane Coaston is senior politics reporter at Vox with a focus on conservatism, the American Right, the GOP and white nationalism. Her work has appeared in the New York Times, National Review, the Washington Post, the Ringer and ESPN Magazine, among others. She attended the University of Michigan, graduating in 2009.
Seminars
"American Conservatism Considered (& Reconsidered)"
The story of American conservatism is actually a bunch of stories, all based on how a political and cultural philosophy dating back centuries was amalgamated with existing American political norms and beliefs to create a new guiding understanding of how American politics and American people could or should work. What is the role of government? Who gets to decide? What do voters want – and should they get it? In this seminar, students will join Jane Coaston, senior politics reporter at Vox with a focus on conservatism, on a journey through American conservatism to ask the big questions: what is the most powerful political movement in America based on, and why?
Conservatism isn't simply a political ideology, but a sociocultural movement. But what is it? Who decides? What are its basic tenets? What is the relationship between conservatism and the people who purport to practice it? How did Jane Coaston get into writing about conservatism in the first place?
While conservatism has a long intellectual tradition, dating back to at least the mid-eighteenth century, the history of movement conservatism – the effort to put conservative policy into American law and practice – is much more recent. In this class, we'll talk about movement conservatism and the people behind it, and how the age of Trumpism has fundamentally altered both movement conservatism and the underlying philosophies with which so many conservatives thought their fellow voters agreed upon – and were surprised to find that they didn't.
Special Guest: Charlie Sykes, Conservative Radio Host & Writer
There's been a lot of writing on the relationship between Evangelical Christians and conservatism, but what about Catholics and mainline Protestants? Jewish Americans? Muslims? Hindu Americans and others? What's the relationship between religion and conservatism, and how has that relationship changed and shifted over the past 60 years?
Special Guest: Josh Hammer, Editor-at-Large at The Daily Wire
One of the biggest challenges facing conservatives is that young Americans don't tend to vote for conservatives – and aren't inclined to start. But movement conservatism has been laser focused on that problem, by promoting young conservatives in the media and arguing that conservatism is the "punk rock" response to the 'excesses' of liberalism. In this seminar, we'll talk about the youth vote and how conservatives have gotten it wrong (and right).
The Right has a race problem - but does conservatism? In this seminar, we'll track the story of black conservatives, Hispanic conservatives and Asian conservatives and their relationship with the GOP, and how the Right and the conservative movement have faced questions about the role race does and doesn't play in their politics.
Where will the conservative movement go after 2020? In this seminar, we'll talk about the Trumpian conservatives trying to put Trumpism into working policy, and we'll talk about how conservatives will attempt to square the impact of Trump on what the movement looks like, sounds like and votes like for years to come.
Donald Trump wasn't a conservative. Is he a conservative now? What has Trump changed about the conservative movement – and what has the conservative movement perhaps changed about Trump? Has Trump made conservatism less popular, or more popular – and does that matter? What will a post-Trump conservatism even look like?
Special Guest: Sohrab Ahmari, Op-Ed Editor at  New York Post
Is the "fusion" between libertarians and conservatives, created during the Cold War, over? We'll explore the relationship between libertarianism and conservatism, and how "conservatarians" have gone to war with "post-liberal" conservatives, putting the very philosophical underpinnings of American conservatism up for debate.
Special Guest: Nick Gillespie, Editor-at-Large at Reason