Pritzker Fellows
Husain Haqqani
Husain Haqqani
Former Pakistani Ambassador to the United States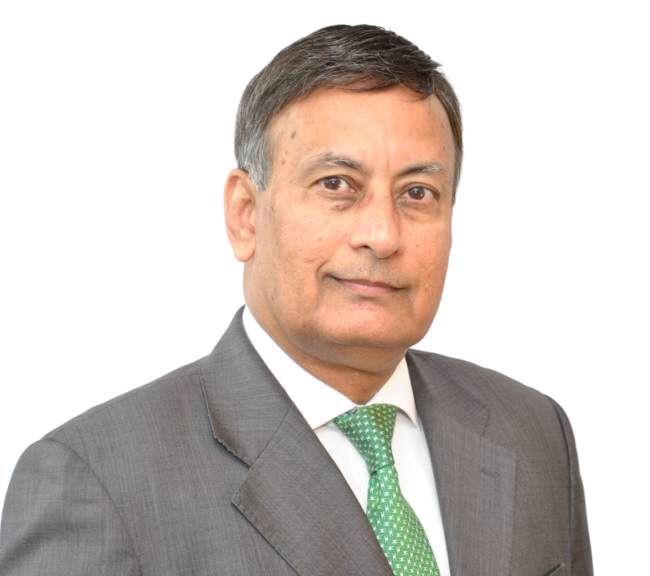 Fall 2015 Pritzker Fellow
A Hudson Institute Senior Fellow and Director for South and Central Asia, Ambassador Husain Haqqani served as Pakistan's Ambassador to the United States from 2008-2011 and is widely credited with managing a difficult partnership during a critical phase in the global war on terrorism. His distinguished career in government includes serving as an advisor to four Pakistani Prime ministers, Yusuf Raza Gilani, Benazir Bhutto, Nawaz Sharif and Ghulam Mustafa Jatoi. He also served as Pakistan's Ambassador to Sri Lanka in 1992-93.
Ambassador Haqqani's 2005 book Pakistan Between Mosque and Military has been praised in major international journals and newspapers as a path-breaking book on Pakistan's political history. The book received favorable reviews in Foreign Affairs, Wall Street Journal, Boston Globe, and academic journals and has sold more copies than any other academic book on Pakistan in the last decade.
He is the Director of the Center of International Relations, and a Professor of the Practice of International Relations at Boston University. His specializations include Diplomacy, Muslim Political Movements, International Journalism, Intercultural Relations, South Asia, Central Asia, South-East Asia, the Middle East, and U.S.-Pakistan Relations. Along with Hillel Fradkin and Eric Brown, he is co-editor of Hudson's signature journal Current Trends in Islamist Ideology.
Ambassador Haqqani received his Bachelor's and Master's degrees in International Relations from the University of Karachi. Born in Karachi, Pakistan, Haqqani acquired traditional Islamic learning as well as a modern education in International Relations. His journalism career started with work as East Asian correspondent for Arabia - The Islamic World Review during the turbulent years following the Iranian revolution. During this period he wrote extensively on Muslims in China and East Asia and Islamic political movements. Later, as Pakistan and Afghanistan correspondent for the Far Eastern Economic Review, he covered the war in Afghanistan and acquired a deep understanding of militant Islamist Jihadi groups. He- has contributed numerous op-eds and articles to international publications and also regularly comments on television and radio shows.
Seminars
"Pakistan & the United States: Managing a Difficult Relationship"
Pakistan, once described by President Eisenhower as "the most allied of U.S. allies," is now viewed as one of America's most difficult international partners. Former Secretary of State Madeleine Albright described Pakistan as "an international migraine" on account of its nuclear arsenal and its support for Jihadi terrorism. Sitting at the crossroads of the Middle East, South Asia and Central Asia, Pakistan's strategic location and its complex role in the Muslim world make it critical. American military presence in Afghanistan, the global war on terrorism and deepening U.S. ties with Pakistan's neighbor and rival India have all enhanced Pakistan's importance to the U.S. This seminar series examines American policy toward Pakistan and Pakistan's relationship with the U.S. as a critical issue in contemporary U.S. foreign policy while scrutinizing Pakistan's foreign and security policies as well as its view of its national interest.
Located at the crossroads of the Middle East, Central Asia and South Asia, Pakistan is a country of 190 million that has the seventh largest army and the fastest growing nuclear arsenal in the world. Like their neighbors, Pakistanis favor democracy, but the country has been under military rule for around half of its almost seven decades of independence. Pakistan is part of the South Asian Sufi Islam culture and yet is home to myriad Islamist militant groups, local, regional and global. Almost 42 percent of Pakistan's school-age children do not go to school and the country's economy has grown only intermittently. What forces are shaping contemporary Pakistan? What do Pakistan's many contradictions and internal fissures mean for the U.S. and the rest of the world?
To understand Pakistan's domestic politics and foreign policy, it is essential to examine the origins and foundational ideas of Pakistan. Crafting this new country entailed creating a new national identity under very difficult circumstances. Pakistan inherited 33 percent of the British Indian Empire's military, 20 percent of its population and only 17 percent of its resources. Moreover, it brought in its fold several ethnic groups, some of whom had been independently governed before British rule. The only unifying factor for various ethnicities in Pakistan was the shared religion of the majority. The new nation was destined to face problems in civil-military relations and inter-ethnic ties. The early years also laid the groundwork for the rise of military influence and the decline of civilian power. Lacking in economic resources, desirous of military strength and fearful of internal breakup, Pakistan's early leaders staked the country's survival on adopting a policy tripod: an identity based on Islam, an eternal enemy India to unify the people and a superpower ally in the U.S.
The partition of the Indian Empire in 1947 and the unresolved disputed legacy that accompanied the creation of Pakistan still frame India-Pakistan relations. Pakistan's leaders have consistently visualized their country in a fight for its survival against a much larger and antagonistic neighbor, India. Pakistan's desire for security led it to seek a superpower ally, the U.S., and to build its economic and military capabilities to stand up to India. India and the U.S. were never allies during the Cold War, but they maintained ties based on a shared commitment to democracy. Pakistan's principal enemy, India, was never seen as hostile by America, but that did not prevent Pakistan from hoping that the U.S. would lend its weight to act as India's equal in South Asia. Since the early 1990s, India and the U.S. have moved toward a strategic partnership. For several decades U.S. policymakers walked a tightrope between maintaining ties with a Cold War ally (Pakistan) and a friendly democracy (India). With the de-hyphenation of the India-Pakistan relationship during the administration of President George W. Bush and deepening economic and defense ties between India and the U.S., the old triangle of India-U.S.-Pakistan has changed.
Special Guest: William Milam, Senior Policy Scholar at the Woodrow Wilson International Center for Scholars and former U.S. Ambassador to Pakistan and Bangladesh
Even before the creation of Pakistan some Muslim leaders spoke of the country as a citadel of Islam. And, after Pakistan's creation, some prominent figures described it as the first step in creating Islamistan - a revival of the old Islamic empire in a new modern, unified state. Pakistan's overtly Islamic national identity was reflected in its Pan-Islamic foreign policy. Ties with the Ummah (the community of Muslim believers) provided strength in numbers and offered the potential access to resources (like oil) that were more plentiful in other Muslim countries. The country offered manpower to Arab countries in exchange for economic aid, assistance in purchasing military equipment and for support of Pakistan's nuclear weapons program. The use of jihad or covert warfare, first started in 1948 in Kashmir, received a boost with the U.S.-backed anti-Soviet Afghan jihad (1979-1989). Jihad later spread to not only Kashmir but beyond, earning Pakistan the label of 'terror incubator.'
Special Guest: Robin Raphel, former Senior Advisor on Pakistan to Secretary of State Hillary Clinton, U.S. Ambassador to Tunisia, Assistant Secretary of State for South and Central Asian Affairs and CIA Analyst
Pakistan's leaders have pursued military parity with India since 1947. The aim initially was parity in conventional military and was justified based on the possibility of India reversing the partition of 1947. The size difference between India and Pakistan only increased over time, especially after erstwhile East Pakistan seceded (with Indian assistance) to become the independent state of Bangladesh. Pakistan acquired nuclear weapons to compensate for the adverse military balance with India. Pakistan has the fourth-largest and fastest-growing nuclear arsenal in the world today. India is the sole focus of Pakistan's nuclear weapons program. Pakistani antagonism toward drones is a manifestation of Pakistan's suspicions and paranoia about American policy in the region. The use of surveillance drones to track down and kill Al-Qaeda leaders and other terrorists in Pakistan's remote northwestern regions is often cited as the trigger of anti-Americanism in the country. But the drones did not lead to anti-Americanism, which long has existed in Pakistan. Drone strikes initially were sanctioned by Pakistan's military leaders and even now they would not object to them if Pakistan's security services could operate them and decide who to target. The real conflict over drones stems from the drone targets: militant groups or leaders who have close ties with the Pakistani intelligence services. U.S. policy on nuclear proliferation and the use of drones against Jihadi terrorists contributes to tensions in U.S.-Pakistan relations.
Special Guest: Robert Grenier, Author of "88 Days to Kandahar: A CIA Diary," former CIA Station Chief in Pakistan and Afghanistan and Director of the CIA Counterterrorism Center
Close ties between China and Pakistan began in 1950 when Pakistan became the first Muslim country to recognize and establish diplomatic ties with the Peoples Republic. As American interest and support for Pakistan recede, Pakistanis are increasingly looking toward China as their fragile country's ultimate protector. For Pakistan's leaders and the public, China is the superpower capable of making up for Pakistan's paucity of resources and supporting Pakistan in its conflict with India. China's past antagonism with India has helped cement Sino-Pakistan ties. China has provided Pakistan with investments in infrastructure and defense technology, including building nuclear reactors in Pakistan. But just as India maintained close ties with the U.S. at a time when it was Pakistan's formal ally, India has been working on good relations with China, who is now one of India's top trading partners. Pakistan resented America's unwillingness to fully side with it against India but may face similar disappointment with China.
Special Guest: Andrew Small, Transatlantic Fellow at the Asia Program of the German Marshall Fund & Author of "The China-Pakistan Axis: Asia's New Geopolitics"
Given the complexity of Pakistan-U.S. relations, managing them has been a challenge for diplomats from both countries. Americans dealing with Pakistan must deal with the new nation's exaggerated expectations of aid and political support. Pakistani diplomats have had to negotiate the treacherous waters of high expectations at home and the realities of Washington. This session will focus on this complex diplomacy and how each side negotiates.
Pakistan is important because of its size, military strength, nuclear arsenal and involvement with Islamist extremists. What happens in Pakistan remains important to the U.S. and the world. In this wrap-up session, we'll discuss the challenges around changing Pakistan's trajectory. Can the country finally come off the list of states headed toward failure? What would be an effective U.S. policy that would steer Pakistan in a different direction without repeating the mistakes of the past? Is it possible for the U.S. to change the behavior of difficult and prickly allies?