Pritzker Fellows
Heidi Heitkamp
Heidi Heitkamp
Former Democratic Senator from North Dakota & Co-Founder & Chair of The One Country Project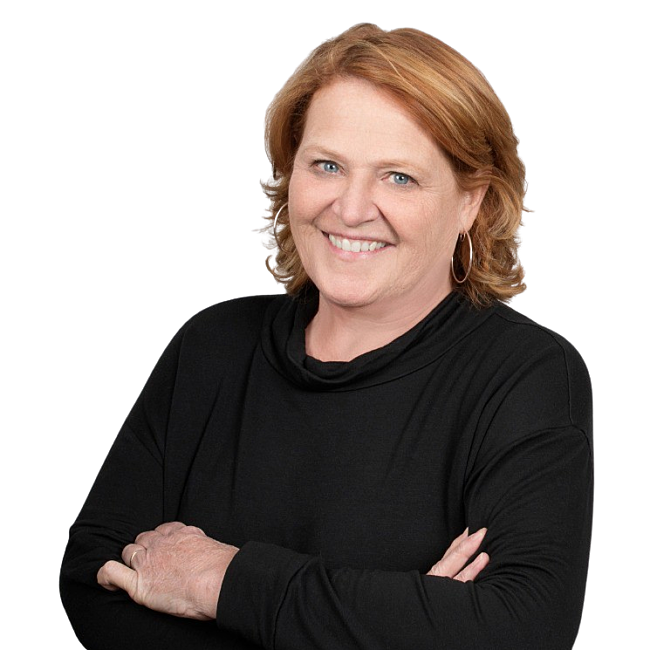 Winter 2021 Pritzker Fellow
U.S. Senator Heidi Heitkamp was the first female senator elected from North Dakota, serving from 2013–2019.
During her six years in the U.S. Senate, Heitkamp quickly became a proven senator who worked across the aisle to fight for North Dakotans. She personally showed that if senators work together, it can lead to real solutions. Throughout her time in public service, Heidi prioritized improving the lives of Indigenous people and working families; stopping human trafficking and violence against women; guaranteeing affordable health care; addressing childhood trauma; eliminating unnecessary regulation and securing a U.S. energy policy that keeps costs low but achieves climate goals. Providing equal economic opportunity for Rural America continues to be her lifelong pursuit.
Heitkamp previously served as North Dakota's Attorney General, and elected State Tax Commissioner. She serves on numerous boards including The McCain Institute, The Howard Buffett Foundation, Restore Democracy Initiative and The German Marshall Fund. She is the founder and Chair of the One Country Project, an organization focused on addressing the needs and concerns of rural America. She serves as a contributor to both CNBC and ABC News.
Seminars
"Forming a More Perfect Union: Policies & Politics to Heal America's Regional Divide"
These seminars will explore the economic insecurity, cultural values and political tensions underlying America's regional divide. We will open up a dialogue with our guests that reduces the rhetoric and increases the understanding of who we are. Where can we make progress in the search for a common identity and shared solutions that will benefit struggling communities? Where is there common ground and common interests? What will continue to divide us? We will discuss the policies that can help us to chart a path forward to a more unified country, and how to implement them.

We will outline the demographic and economic conditions in rural America, including examining long-term trends and short-term challenges. We also will talk about the outsized political significance of rural America and why it is critical to achieving a governing majority for any political party to have political influence outside of urban and suburban America. We will be joined by Doug Usher, a pollster who has specialized in analyzing rural voting patterns.
Special Guest: Doug Usher, Partner at Forbes Tate Partners
Burdell is a sixth-generation North Dakota rancher and farmer. Heidi will interview Burdell about his farm, his challenges, and what he sees as the future of American agriculture and rural America. Heidi and Burdell will discuss the current state of North Dakota politics and why, in 2008, North Dakota had two Democratic senators, and ten years later it seems impossible for a Democrat to get elected to the US Senate - much less any other statewide office. Burdell will answer any questions the students have about his life and how he sees politics in middle America.
Special Guest: Burdell Johnson, Sixth-Generation North Dakota Rancher & Farmer
Blue-collar union workers were once the bedrock of the Democratic Party's political base. Today, that demographic group has become the core political strength of President Trump. In the past 20 years, once reliable Democratic congressional districts in states like Minnesota, Wisconsin, Indiana, Ohio, and Pennsylvania have shifted to the Republican Party. That shift has been particularly dramatic in rural industrial areas. In our seminar discussion, we will explore this change with Luke Voigt, business manager at International Brotherhood of Boilermakers Local #647.
Special Guest: Luke Voigt, Business Manager at International Brotherhood of Boilermakers Local #647
Too often, when metropolitan-based Americans think of rural America, they think about white family farmers. Native Americans, our country's first people, occupied rural America long before the arrival of white settlers. However, in discussion of "Rural America" there is seldom any mention of Native American issues and contributions. This is not unique to discussion on rural America. It happens with such frequency the phrase "Asterisk Nation" has been used to describe this invisibility. The National Congress of American Indians describe "Asterisk Nation" as follows:
"This invisibility is perpetuated by federal and state agencies and policies that leave American Indians and Alaska Natives out of data collection efforts, data reporting and analysis, and/or public media campaigns. American Indians and Alaska Natives may be described as the "Asterisk Nation" because an asterisk, instead of data point, is often used in data displays when reporting racial and ethnic data due to various data collection and reporting issues, such as small sample size, large margins of errors, or other issues related to the validity and statistical significance of data on American Indians and Alaska Natives."
In our fourth seminar, students will meet Dr. McDonald, a spiritual and education leader, who has dedicated his life to changing the outcomes for Native people one child at a time. I have asked him to tell his story and the story of so many others that are bringing new hope to Indian country and Indian people.
Special Guest: Dr. Leander R. McDonald, Chairman for the American Indian College Fund Board and Secretary for the American Indian Higher Education Consortium
Special Guest: Dean Meyer, Rancher & former North Dakota State Senator
Special Guest: Joel Heitkamp, Host of "News & Views" on KFGO & former North Dakota State Senator
Find out what these students want you to know about their hometowns and the people who still live there.
Special Guests: Zackariah Crahen (MPP '22), Bryan Cronan (MPP '22) and Jackie Rosa (AB '22)
This seminar has focused on introducing Rural America to University of Chicago students and faculty. It's not enough to know there is a problem; what can and should we do about it?