Pritzker Fellows
Heather McTeer Toney
Heather McTeer Toney
Former Mayor of Greenville, MS, Climate Justice Liaison at the Environmental Defense Fund & Senior Advisor to Moms Clean Air Force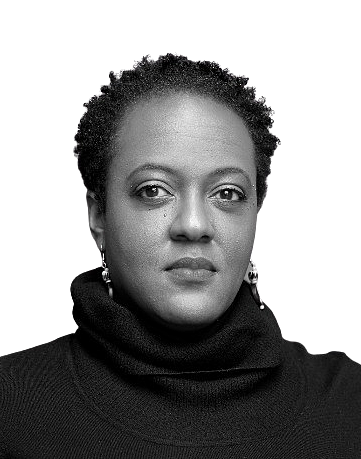 Spring 2021 Pritzker Fellow
Elected at age 27, Heather McTeer Toney knows what it means to be a public servant. She was the first African-American, first female and the youngest to serve as Mayor of Greenville, Mississippi from 2004-2012. In 2014, she was appointed by President Barack Obama as Regional Administrator for Environmental Protection Agency's (EPA) Southeast Region. Known for her energetic and genuine commitment to people, her work has made her a national figure in the area of public service, environmental justice and community engagement. She currently serves as the Climate Justice Liaison for the Environmental Defense Fund (EDF) and Senior Advisor to Moms Clean Air Force, two affiliated organizations that represent over 3 million climate and environment allies committed to fighting climate change and protecting children from the dangers of air pollution. Heather is a sought-after speaker and writer.
The daughter of a civil rights attorney and public-school teacher, Heather was born and raised in Greenville, Mississippi. In 2003, she was elected Mayor of the City of Greenville and re-elected for a second term in 2007. Under her leadership, the city emerged from significant debt, focused on sustainable infrastructure repair and received millions of dollars in grants and federal assistance. At EPA, Mrs. Toney was responsible for protecting public health and the environment in eight southeastern states, as well as six federally recognized tribes; making Region 4 the most populated and diverse of ten regions. In addition, she led efforts to create and support local environmental justice initiatives, promote clean energy and enhance the quality of work life for Region 4's approximately 1,000 employees while effectively managing a budget of more than $500 million.
Heather has served in several roles throughout her career including as a National Spokeswomen for She Should Run!, a National Organization that encourages women to run for office. She is an expert on environmental and climate justice with SheSource, a publication of the Women's Media Center and is often called up for advocacy and training diverse officials on equity in leadership, environment and climate. She has presented in over 15 countries including Kenya, France, Portugal, Nigeria, and Senegal. She is a member of the board of directors for Vote Solar.
Heather Toney has appeared on numerous news outlets including CNN, MSNBC, Fox News, and Democracy Now! She has written for and been featured in publications such as the New York Times and the Washington Post and is a regular columnist for DAME magazine. Most recently, Heather was one of the essayist featured in the breakout Climate book of 2020, "All We Can Save", essays from women at the forefront of the climate movement. Heather was featured in the May 2005 issue of Essence Magazine as one of the "50 Most Remarkable Women in the World." She is also one of the winners of Marie Claire Magazine's "Women on Top" awards and the inaugural Rachel's Network "Catalyst Awards" recognizing women of color that work on climate issues. Heather is often a guest on various Sirius/XM radio shows and was included in the PBS/AOL documentary entitled "MAKERS", where she appears alongside noted women such as Hilary Clinton and Condoleezza Rice.
Mrs. Toney earned a bachelor's degree in Sociology from Spelman College in Atlanta and her law degree from the Tulane University School of Law. She is a member of Alpha Kappa Alpha Sorority, Inc., and an active member of Oxford University United Methodist Church. Heather loves to compete in triathlons and is a member of several sports related groups. She is married to Dexter Toney and they have three children.
Seminars
"The Darker Shades of Green: Examining Solutions to Climate Change through the Lens of Social Justice & People of Color"
Two words that are quickly becoming the definition of action for the 21st century are "Climate Change." Climate change is a voter issue, an economy driver, a justice determinant, and a defining dynamic for the foreseeable future. 
Nevertheless in the United States, climate issues are rarely viewed through the lens of black, brown and indigenous people. Climate change can be linked to everything from gun violence to education to healthcare and beyond. It also disproportionally impacts people of color.
This seminar examines the many layers of social justice issues that envelop climate change in communities of color. Particularly through African American, Latino, and Indigenous people, we will explore the conversation of climate change as it relates to issues within these respective communities while further empowering all people to talk authentically about solutions to the climate crisis. The seminar will further challenge students to look at what has hindered cohesive engagement and partnerships while examining tactics to address climate disparities in minority communities and the frank discussions needed for climate action.
In this session, we will explore the myths and stereotypes around environmentalism and climate in communities of color and dismantle the idea that climate change is a singular issue. We will review the history of environmental justice in America while outlining the many ways climate change has always intersected with social justice in our country. Students will be challenged to break down social issues and identify the climate connection - past, present and future. I will share from my experience as a mayor, regional administrator for EPA, and community advocate and recount my own "unlearning." Students should leave this session with the view of climate change broken down into a many pieced puzzle that we will spend the next several sessions reconstructing. In addition, students will understand the necessity of diverse perspectives for sustainable, long term climate solutions.
From the time of enslavement in America to today, faith has played a significant role in social justice movements, including climate justice. This session will explore the history and often overlooked interactions between faith, science, environment, and life in the African-American faith-based community. We will examine how churches, mosques, temples and other faith-based institutions experience climate discussions as a foundational part in addressing problems of environment and community building. The class will identify tactics that have been used as a deterrent for faith-based climate activism and ways to overcome them. The class will also explore ways that faith-based institutions can be catalysts for hope and climate action within Black and Latino communities.
Special Guest: Reverend Michael Malcom, Founder and Executive Director of People's Justice Council & Alabama Interfaith Power & Light
The recorded and public murder of George Floyd at the hands of police caused global outrage at the continued violence against unarmed black people. Outrage turned into a movement - throughout 2020, the demands for justice and equality were felt in every sector of our country. As thought leaders, activists and policymakers seek solutions, we must also address varying factors of causation including climate change. According to one peer-reviewed study in the Journal of Environmental and Economic Management, "Between 2010 and 2099, climate change will cause an additional 22,000 murders, 180,000 cases of rape, 1.2 million aggravated assaults, 2.3 million simple assaults, 260,000 robberies, 1.3 million burglaries, 2.2 million cases of larceny, and 580,000 cases of vehicle theft in the United States." This seminar will examine the data, experience and policy decisions that connect the dots between a warming planet and violence, particularly in communities of color.
Special Guest: Dr. Mustafa Santiago Ali, VP of Environmental Justice, Climate, and Community Revitalization for the NFW; former SVP of the Hip Hop Caucus; former Senior Advisor for Environmental Justice and Community Revitalization for the EPA
The United States is experiencing an increasing number of people seeking safety within our borders for a myriad of reasons. Climate migration and escape from extreme weather are some of the many causes that force some to seek asylum. But whether seeking financial independence, fleeing violence or simply a better life; our leaders are faced with making policy decisions on who comes into our country and how. This session will focus on the perspectives of Latina mothers - women who are environmental activists and deeply intertwined in the social justice issues of immigration in our country. We'll explore how they navigate the issues of climate and environmental justice in their communities through the lens of immigration and family separation.
Special Guests: Moms Clean Air Force State Coordinators Gabriella Da Silva (FL), Cinthia Moore (NV), Yaritza Perez (FL) & Columba Sainz (AZ)
Special Guest: Dr. Cindy Ayers Elliot, CEO of Foot Print Farms
"We're not going to solar power our way out of an Environmental disaster." - Tara Zhaabowekwe Houska
Indigenous people around the world have served as the first protectors and defenders of the land. Yet European colonization has ignored many of the native values and protections that could have prevented pollution and environmental injustice. In this session, we will learn about environmental and climate challenges from a Native American perspective and what we should "un-learn" to embrace true solutions. We will examine current policies that are destroying our lands and what we can do now to have generational change.
Special Guest: Tara Zhaabowekwe Houska, Couchiching First Nation Anishinaabe, Tribal Attorney & Former Advisor to Bernie Sanders on Native American Affairs
For all the challenges of environmental justice and climate change, there are opportunities to revolutionize our economy and make huge strides in technology and innovation. This session will examine the prospects for the next generation of climate innovation and what we can anticipate for an equitable climate future.
Special Guest: Robert Wallace, President, CEO & Co-Founder of Power 52 Energy Solutions
Studies show that Black and Brown voters are the most likely demographic to vote for policies and people that will protect the environment. In fact, polling after the 2020 election showed that 68% of Democrats listed climate change as a top concern, as opposed to only 11% of Republicans. Immediately after the finalization of all elections with outcomes heavily in favor of Democrats, states began an assault on voting rights across the country. How can we ensure equitable climate policy when the voters most likely to vote are excluded from the process? This session will examine the history of civil rights and voting litigation and the important role it will play in determining whether our climate future is truly equal.
Special Guest: Charles Victor McTeer, Retired Civil Rights Attorney, Activist & Heather's Dad