Pritzker Fellows
Beto O'Rourke
Beto O'Rourke
Former Democratic U.S. Representative from Texas' 16th Congressional District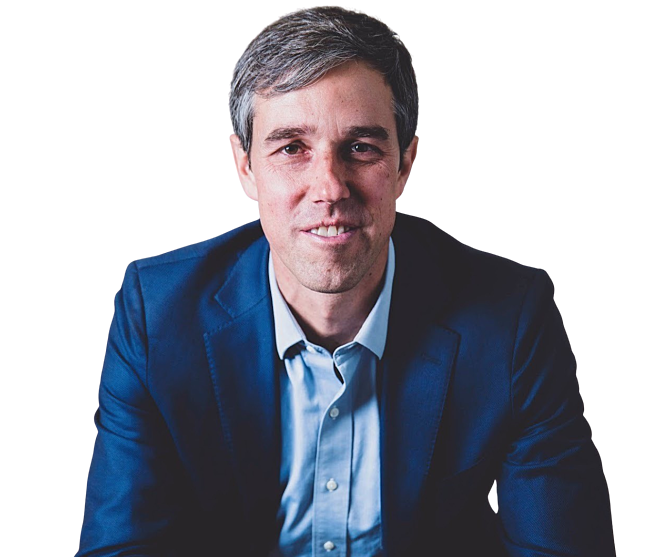 Beto O'Rourke leads Powered by People, a Texas-based voting rights and voter registration organization. He has served on the El Paso City Council and in the U.S. House of Representatives and ran twice for statewide office in Texas. He has taught courses on voting rights and Texas politics at the LBJ School of Public Affairs and Texas State University. He is the author of We've Got to Try: How the Fight for Voting Rights Makes Everything Else Possible. He lives in El Paso, Texas with his wife Amy and their children, Ulysses, Molly and Henry.
Seminars
"What Texas Means for the Future of American Democracy"
In these seminars, we will discuss some key historical moments and movements in Texas that contributed to the expansion of American democracy, and which might help us understand our present circumstances and the ways in which we can overcome our most pressing political challenges.
In this seminar, we'll put the midterm election results in context and look at the political landscape of Texas as a harbinger for America's future.

It took a doctor from El Paso, the son of an enslaved man, over 20 years and 2 Supreme Court cases to defeat the all-white primary in Texas. Dr. Lawrence Nixon's story is not just a courageous stand for justice, but carries lessons for the continuing fight to expand voting rights today.

Electoral politics would be completely different if we had a real immigration policy. What would it look like and what would it take to make a change?

We'll talk about the future of voting rights at a time when democracy is under it's greatest test of the last 55+ years.

This seminar is a chance for us all to talk about what your path to public service could look like.