Pritzker Fellows
Abdul El-Sayed
Abdul El-Sayed
Progressive Activist, former Executive Director of the Detroit Health Department & Michigan Gubernatorial Candidate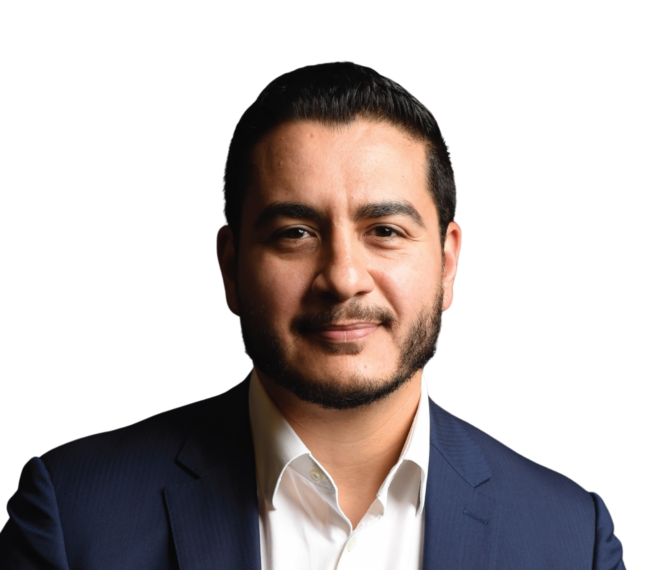 Dr. Abdul El-Sayed is a physician, epidemiologist, public health expert, and progressive activist. He is the Chair of Southpaw Michigan. His forthcoming book, "Healing Politics" (Abrams Press), diagnoses our country's epidemic of insecurity and the empathy politics we will need to treat it, and he is the host of "America Dissected," a podcast by Crooked Media, which goes beyond the headlines to explore what really matters for our health.
In 2018, Abdul ran for Governor of Michigan on an unapologetically progressive platform, advocating for universal healthcare, clean water for all, debt-free and tuition-free higher education, a pathway to 100% renewable energy, and to rebuild the barrier between corporations and government. His bid was endorsed by Senator Bernie Sanders, Congresswoman Alexandria Ocasio-Cortez, the Nation, and Current Affairs. And though he earned over 340,000 votes, he finished second of three in the Democratic Primary.
Prior, he served as Health Commissioner in the City of Detroit, appointed to rebuild the City's health department after it was privatized during municipal bankruptcy. He was the youngest health official in a major US city. Responsible for the health and safety of over 670,000 Detroiters, the Detroit Health Department became a state and national leader in public health innovation and environmental justice, in one of the fastest municipal public health turnarounds in American history. He was awarded "Public Official of the Year" by the Michigan League of Conservation Voters and "40 under 40" by Crain's Detroit Business.
As a professor at Columbia University's Department of Epidemiology, Abdul became an internationally recognized expert in health policy and health inequalities. He was Director of the Columbia University Systems Science Program and Global Research Analytics for Population Health. He has over 100 peer-reviewed publications that have earned over 1200 citations, including a foundational textbook on Systems Science & Population Health (Oxford University Press, 2016).
Abdul holds a doctorate in Public Health from Oxford University, where he was a Rhodes Scholar, as well as a medical degree from Columbia University, where he was a Medical Scientist Training Program Fellow and a Soros New Americans Fellow. He graduated Phi Beta Kappa with Highest Distinction from the University of Michigan, where he was chosen to deliver the student commencement speech alongside President Bill Clinton.
He is a native Michigander who was born and raised in Metro Detroit, where he lives with his wife, Sarah, a mental health doctor, and daughter Emmalee. He enjoys good people, good coffee, good food, sports, and University of Michigan Football. He is a proud member of UAW local 1981 and AFT local 477.
Seminars
"Wellbeing & Public Policy"
It is impossible to actually save a life. That's because everybody—to the best of my knowledge—dies. But ideally, only after a long, healthy, meaningful life. And though we cannot save life, we can prolong life, improve life, and provide equitable access to a long, healthy, meaningful life. In this seminar, Dr. Abdul El-Sayed will draw on his experiences at the intersection between politics, policy, and public health to explore how public policy shapes human well-being. Through this frame, we think about how modern systems of healthcare, public health, housing, air & water, and public space shape access to a long, healthy life.
What is public health? What's its history - and its future? How do modern governments think about public health? What are the consequences when they don't? In this seminar, Abdul discusses his career and his work rebuilding a 18-year-old health department after austerity policies forced it to shutter in one of the poorest cities in America.
What is the role of government - to protect your private property or to promote public goods? This difference in viewpoints on what government is, at core, forms the fault line of our politics—and has huge implications for wellbeing. We'll discuss the rationale for these opposing viewpoints to address the basic question that continues to arise when we make health policy today - like asking if the government should tax sugar-sweetened beverages, or ban smoking on public beaches, or force polluters to reduce emissions.
American healthcare is too unaffordable, inequitable, ineffective, and inefficient. Some of that is because healthcare is complex—and some because we treat healthcare like a business in America. In this seminar, we walk through the inner workings of the healthcare system to talk about why American healthcare is so broken, and how government policy right now can make or break it.
Medicare-for-All has emerged as the sine qua none of progressive politics and healthcare policy debates on the left. What is it? How does it work? Why is it such a political football? In this seminar, we discuss how Medicare-for-All works, how it maps to the challenges we face in healthcare, and what the political prospects look like. We also compare it to lesser proposals for change.
Special Guest: Micah Johnson, M.D. Candidate at Harvard Medical School and Health Care Policy Researcher, Writer & Adviser
Pharmaceutical companies make too little of—or charge us too much for—the drugs we need, and make too much of the drugs we don't (opioids). In this seminar, we explore the frankly whacky incentives of the pharmaceutical industry and the consequences they have for drug prices and the opioid epidemic. We consider potential roles for public policy in dropping drug prices and promoting research and development of drugs to treat orphan diseases.
The air we breathe and the water we drink shape our health in profound ways. Detroit's zip code 48217 suffers three times the asthma hospitalization rate as the state average - because it sits in the most polluted airshed in the country. The Green New Deal engages the concept of environmental justice as both a matter of pollution, but also a matter of green jobs and green infrastructure. We talk to a policy architect of the Green New Deal to discuss the promise and peril of 21st century climate policy.
We are lonelier than we have ever been—despite being more connected than ever. Could it be that irl matters in the age of html? But what role does government have in creating the spaces that are the substrate for social interaction? In this seminar, we talk about the key role that social infrastructure has in building the commons that create social cohesion, interaction, and engagement.
Special Guest: Dr. Ashwin Vasan, President & CEO of Fountain House
Dr. Mona Hanna-Attisha is the Flint pediatrician who uncovered the Flint Water Crisis. In this seminar, she shares her experience in Flint, and talks about how government failure shaped the crisis, and what Flint needs to heal.
Special Guest: Dr. Mona Hanna-Attisha, Pediatrician, Professor & Public Health Advocate Whose Research Exposed the Flint Water Crisis, Author of "What the Eyes Don't See"