Pritzker Fellows
Reihan Salam
Reihan Salam
Executive Editor Of National Review, Policy Fellow at The National Review Institute & Co-Author of "Grand New Party"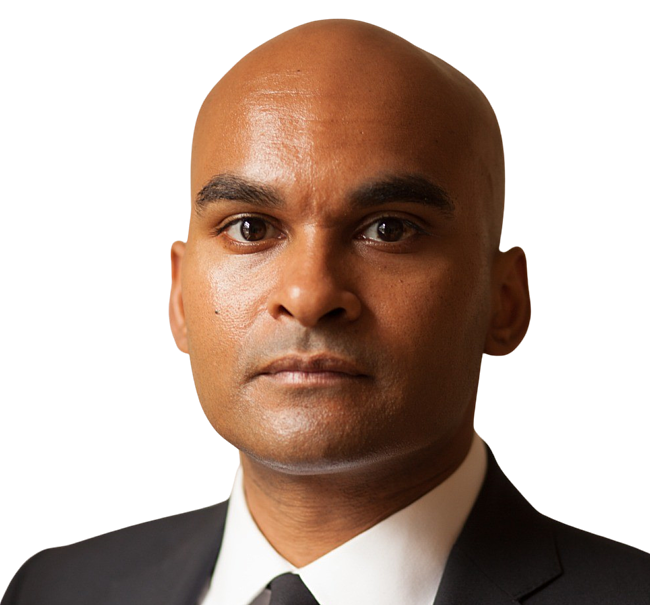 Fall 2015 Pritzker Fellow
Reihan Salam is executive editor of National Review and a policy fellow at the National Review Institute. He is a contributing editor of National Affairs and a columnist for Slate. With Ross Douthat, Salam is the co-author of "Grand New Party" (2008). Previously, Salam was an associate editor at The Atlantic, a producer for NBC News, a junior editor and editorial researcher at The New York Times, a research associate at the Council on Foreign Relations, and a reporter-researcher at The New Republic. He lives in Brooklyn, New York.
Seminars
"The Rise of Majority-Minority Politics: Color, Class & the American Future"
The U.S. Census Bureau projects that by 2045, only a minority of Americans will identify as non-Hispanic white. Among Americans under the age of 18, non-Hispanic whites will be in the minority in 2020, just a few years hence. Is this development as significant as it seems? Might Latinos and Asians come to identify as "white" over time? Will new ethnoracial formations emerge through intermarriage and changing migration patterns? Does civic and economic inequality across ethnoracial groups pose more of a threat to the legitimacy of America's constitutional order than other inequalities? And will debates over economic redistribution grow more contentious if the "haves" and the "have-nots" come to believe that they do not share a common culture? We will explore these and other questions in a series of seminars, each of which will be built around an aspect of how the changing demographic composition of the U.S. population might shape American public life.
Is the United States an ideological project, based on the idea of freedom or democratic capitalism or the equal dignity of all women and men? Or is the U.S. a nation-state like France or Germany, rooted in a particular linguistic community with its own history and traditions? Could it be both? In this session, we will discuss these different conceptions of American nationhood and how they inform political debates over immigration, integration and assimilation.
For decades, black voters have overwhelmingly backed Democratic candidates. This racial political solidarity has persisted despite rising inequality within the African-American population and rising cultural diversity flowing from immigration and intermarriage. Will black voters continue to function as a unified political bloc, or might new cleavages emerge? How will the rise of the Latino and Asian-American electorates shape black politics?
Special Guest: Theodore R. Johnson III, former Naval Officer, Military Professor at the Naval War College and White House Fellow
In 2012, 56 percent of Barack Obama's voters were non-Hispanic whites, 24 percent were black, and 14 percent were Latino. Over the next two or three election cycles, it is quite possible that the Democratic coalition will be majority-minority. What are the underlying demographic drivers of this shift? What might this shift mean for the future of the political left in the U.S.? More broadly, how might rising diversity shape the political strategies of Democrats and Republicans?
Special Guest: Ruy Teixeira, Senior Fellow at both The Century Foundation and the Center for American Progress and Co-Director of the States of Change: Demographics and Democracy Project
Texas became a majority-minority state in 2004, and eligible voting population is expected to be majority-minority by 2019. How has the rise of Texas' Latino population, and in particular its large, dynamic and increasingly influential Mexican-American population, shaped the state's political and economic life?
Special Guest: Erica Grieder, Senior Editor at Texas Monthly and Author of "Big, Hot, Cheap and Right: What America Can Learn from the Strange Genius of Texas"
People who move from one country to another are immigrants, but they are also emigrants. How does large-scale migration bind different societies together? Under what circumstances do migrants transform their new societies and turn alien environments into more familiar ones? Under what contrasting circumstances do their social and economic ties to their home countries attenuate? Might an ongoing flow of immigration from one society to another help "replenish" ethnic ties, and encourage members of a given ethnic group to think of themselves as part of a cross-border diaspora community?
Special Guest: Tomás Jiménez, Associate Professor of Sociology and Comparative Studies in Race and Ethnicity at Stanford University and Author of "Replenished Ethnicity: Mexican Americans, Immigration, and Identity"
Over the course of the twentieth century, virtually every market democracy established social insurance programs and other social protections to ensure that vulnerable members of the national community had the resources they needed to lead dignified lives. Yet increases in immigration levels have complicated the politics of the welfare state, as many of its beneficiaries are immigrants and their children, who aren't fully integrated into the cultural mainstream. To what extent do generous welfare states depend on a shared cultural identity? We will address the relationship between ethnocultural diversity and support for redistribution, and how this relationship has shaped the politics of immigration throughout the developed world, with a focus on the United Kingdom and northern Europe more broadly.
Special Guest: David Goodhart, Founder and former Editor of Prospect Magazine and Author of "The British Dream"
To "code-switch" is to move from one language to another over the course of a conversation, or as one encounters different groups of people over time. People raised in minority communities often find themselves obligated to speak the language in which they were raised, whether literally or metaphorically, and, also, the language (or languages) of the wider culture, or of other minority communities. This obligation can be understood as a burden. Yet it also can be understood as an opportunity. In this session, we will focus on professional development in the context of rising diversity and economic change.
Recent proposals for overhauling U.S. immigration laws have united a number of different groups: foreign-born U.S. citizens who hope to make it easier for their relatives and co-ethnics to settle in the U.S., unauthorized immigrants and their advocates, and a wide array of business interests, from low-wage employers in the agriculture, hospitality and tourism sectors to high-wage employers in technology and financial services. Given the breadth and influence of this coalition, why has it failed to achieve its goals?
Special Guest: Daniel Hopkins, Associate Professor of Political Science at the University of Pennsylvania