Pritzker Fellows
Stephanie Murphy
Stephanie Murphy
Former U.S. Representative (D-FL)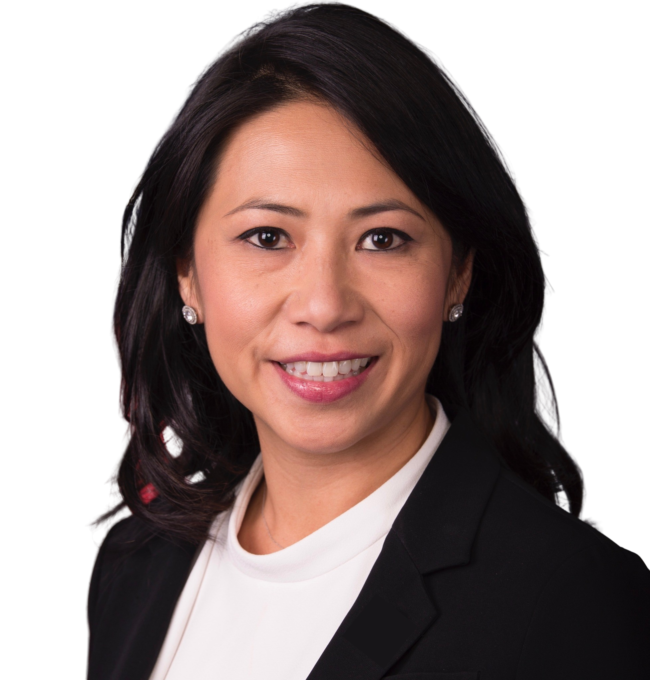 A businesswoman, policy expert, and former U.S. Congresswoman. In strategy and investment roles, Ms. Murphy worked with businesses across a range of industries. As an executive at an investment firm, she evaluated business opportunities and worked with management teams to navigate regulatory and business risk. She provided strategic advice to senior executives at multinational companies while at Deloitte Consulting. In addition, she was an instructor of finance at Rollins College and helped launch the social entrepreneurship program on campus.
Ms. Murphy was a national security specialist at the U.S. Department of Defense, where she received numerous awards for her service, including the Secretary of Defense Medal for Exceptional Civilian Service. She helped to shape U.S. policy in the Asia Pacific by fostering cooperation in capacity building, disaster preparedness, special operations, and counterterrorism. Ms. Murphy led the effort to set the Defense Department's strategic direction and priorities for security cooperation and contingency planning. She also worked on budget and acquisitions for the U.S. Navy.
In Congress, Ms. Murphy was known as an effective legislator cutting through partisan gridlock to establish an exceptional record of legislative success. Ms. Murphy was consistently named one of the most effective and bipartisan members of Congress during her three terms (from 2017 to 2023). She led the bipartisan effort to lift the federal gun violence research ban and created the tax benefit that enabled businesses to retain and rehire workers during the pandemic. Ms. Murphy was a key player in delivering historic infrastructure and climate investments. She also carved out a role as a leading Congressional voice on trade and national security policy.
Ms. Murphy served as co-chair of the Blue Dog Coalition, a group of House Democrats focused on fiscal responsibility, a strong national defense, and a principled and pragmatic approach to legislating. She also served as a Chief Deputy Whip of the House Democratic Caucus and on the House Democratic Steering and Policy Committee. In these roles, Ms. Murphy helped to shape the House policy agenda. In addition to her leadership roles, Ms. Murphy served on the powerful Ways and Means Committee, the House Armed Services Committee, Small Business Committee, and the historic Select Committee to Investigate the Jan 6th Attack on the Capitol.
Ms. Murphy earned a B.A. in Economics from the College of William and Mary and an M.S. in Foreign Service from Georgetown University. In 2022, Ms. Murphy received honorary doctorate degrees from her alma mater, William and Mary, and from Gettysburg College. Ms. Murphy is the chair of the Future Forum Foundation and co-chair of the US Global Leadership Coalition. She also is a member of the Council on Foreign Relations, the Rand National Security Advisory Board, and the Scowcroft Center for Strategy and Security Advisory Council.
Seminars
"Going Deep on the Intersection of Business & Politics"
Former Florida Congresswoman Stephanie Murphy, is a refugee from a communist country and an immigrant who has had the opportunity to live the American Dream. My hard-working parents raised me in a trailer park in rural Virginia, but I was afforded a quality public education which set my path to corporate boardrooms, Pentagon SCIFs, and the corridors of Congress. My story could have only happened here in the United States, where the two pillars that make America great - her governance system of democracy and her economic system of capitalism - made it possible.
Democratic capitalism is a system in which the economic rules are defined by democratic governments responsive to the people they govern. Over the last decade, both democracy and capitalism have been severely tested.
In these seminars, we will look at the changing nature of American party politics, the policies being promoted by both parties, and the impact on democratic governance and democratic capitalism. We will explore the changing dynamics of the American electorate and the major parties' reorientation to their base. We will discuss the policy changes to the democratic processes and the potential impact on the next election, and explore the domestic and foreign policy changes that are reshaping the business environment.

I will share my personal journey from an autocratic communist country to the United States to American boardrooms, the halls of the Pentagon and the corridors of Congress, paved by America's unique democratic governance and capitalist economy. The Jan 6th Select Committee gave me a bird's eye view on how the democratic system can be vulnerable. We will discuss changes to voting and election processes across the country that seek to shore up or further weaken the democratic process, as well as shifts in economic conventional wisdom that are making significant changes to how our market economy functions.