Pritzker Fellows
Rhymefest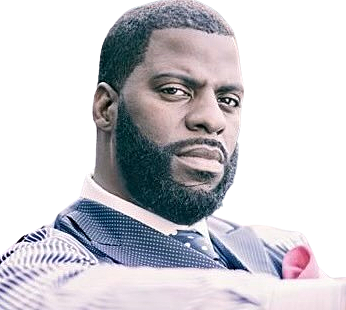 As a recording artist, songwriter, humanitarian, and trailblazer; Che "Rhymefest" Smith has shattered countless negative stereotypes in hip-hop. His creative contributions to the culture have earned him GRAMMY Awards, a Soul Train Award, a Golden Globe and countless nominations and accolades for his Oscar Award Winning works.
This Chicago native expanded his gifts beyond the borders of music as the storyteller and subject of the Showtime and Break Thru Films documentary "In My Father's House", which chronicles the process of Che purchasing his estranged father's childhood home, during which he discovered that his father had been homeless for most of Rhymefest's life. He then embarks on a journey to reconnect and redeem their relationship.
Rhymefest considers himself a global citizen, partnering with organizations like "The Abolition Institue" as he fights against modern-day slavery in places like Mauritania; from there, Che's relationships have found him making diasporic fusion hip-hop with the Griot and Wolof tribes in Dakar, Senegal. You might even catch him in Cartagena, Colombia freestyling with the Palenque. It's Rhymefest's belief that music should be used as a tool to heal wounds and bridge connections between cultures.
Rhymefest debuted his acting prowess in the Emilio Estevez written and directed film "The Public" starring alongside Gabriel Union, Michael K. Williams, Jeffrey Wright, Alec Baldwin and Emilio Estavez. He's made a guest appearance on the HBO Max comedy series "South Side" and was a central character in the Kanye West, Netflix documentary "Jeen-Yuhs".
Never straying from his love of music and community service, Rhymefest co-founded the nonprofit organization Art Of Culture, where he mentors youth, teaches writing classes and exposes young people to the world around them with 7-day youth cultural retreats.
"True Power Is The Power To Empower Others" - Rhymefest
Seminars
"Glory! Cultural Currency As Leverage for Social & Political Justice"
Hip-hop began as a local music scene in the Bronx that expanded to American suburbs to indigenous performers in the American west to Ghana's vernacular music culture to the 2024 GOP Iowa primary. Over five decades, hip-hop - like so many cultural movements - has been popularized, politicized, commodified, globalized, and glorified.
So how precisely can and does culture impact our political systems, institutional curriculum, commerce and civic engagement, and become an integral part of our identities?
Take a journey this quarter with the writer, artist and activist Rhymefest, a Grammy-winning Chicago native who worked with the young Kanye West, collaborated with John Legend and Common, discussed hip-hop at the British House of Commons and co-founded Org Art Of Culture. Together you will explore the roots of the global exchange of popular culture and its political applications and lessons. Expect rapping and other musical adventures.

When you are born with the name Che - after the revolutionary Ché Guevara - perhaps your path is preordained? My career began in the music studio - I won a Grammy and released many acclaimed hits - and the intersection of hip-hop and policy has been a theme that has animated my entire career. In 2010 I ran for alderman on the south side of Chicago, a race in which my music career was used against me; 20 years later, Alderman Andre Vasquez, who grew up with me in the same local Chicago battle rap scene, won his seat in the 40th ward. He has used his art to reimagine policy, regularly collaborating with community artisans in beautification projects for the ward, using music to engage his district and create graphic posters on behalf of Mayor Johnson's campaign. How are our stories emblematic of contemporary political movements supported or even fueled by art lessons, and what are some lessons learned?

Special Guest (via Zoom): Andre Vasquez, Alderman of Chicago's 40th Ward