Pritzker Fellows
Catherine Bertini
Catherine Bertini
Executive Director of the United Nations World Food Programme nominated by presidents Bush and Clinton
A distinguished fellow at the Chicago Council on Global Affairs, Bertini will co-lead the: "The Politics of Hunger" seminar with Cousin. They will explore the issues that shape the politics of hunger and their impact on global food security.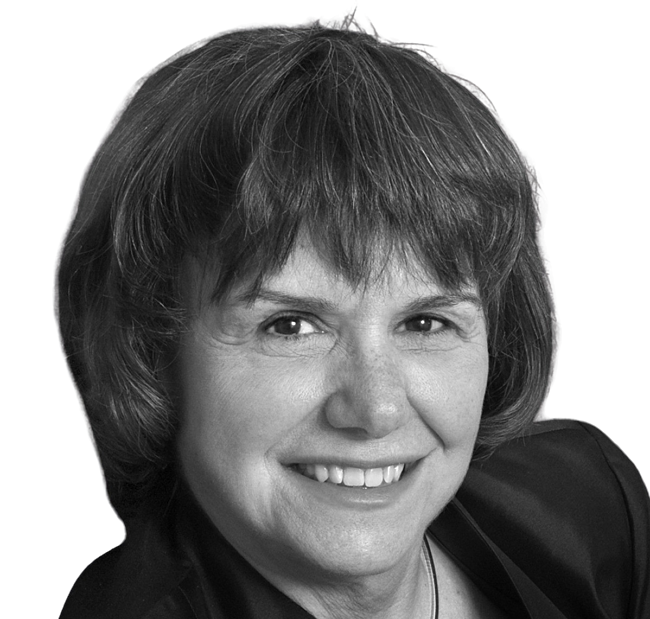 An accomplished leader in international organization reform and a powerful advocate for women and girls, Catherine Bertini has a distinguished career improving the efficiency and operations of organizations serving poor and hungry people globally and in the United States. She was appointed to senior positions by three UN secretaries general and five US presidents.

Bertini's career includes twenty-five years in the private sector; thirteen years as a university professor and in the United Nations, twenty years advising major foundations and think tanks, plus service in local, state and national governments.

In 2003, she was named the World Food Prize Laureate for her transformational leadership at the World Food Programme (WFP), which she led for ten years,and for the positive impact she had on the lives of women. She dedicated the prize money to creating the Catherine Bertini Trust Fund for Girls Education, housed at WFP/USA. As a United Nations Under Secretary General, she initiated efforts to reform the global system for security of staff and for the recognition of all staff marriages. She led UN humanitarian missions to the Horn of Africa and to Gaza, the West Bank, and Israel.

Earlier, while in the US government, she expanded the electronic benefit transfer options for food stamp beneficiaries, created the food package for breastfeeding mothers, presented the first effort to picture healthy diets, and expanded education and training opportunities for poor women. In 2008, she co-chaired a successful effort to impact American policy to support poor farmers in the developing world, now called "Feed the Future."

She was recruited by the Bill and Melinda Gates Foundation to help advise its gender programming near the start of its agricultural development initiative. She served on the jury of the Hilton Foundation Humanitarian Prize. Most recently, Bertini was a fellow at the Rockefeller Foundation where she published a paper, "Leading Change in United Nations Organizations."

She taught international relations courses to graduate students at the Maxwell School of Citizenship and Public Affairs at Syracuse University and had one semester appointments at the Ford School of Public Policy at the University of Michigan and the Institute of Politics at the Kennedy School of Government at Harvard University.

Currently, she is a distinguished fellow at the Chicago Council on Global Affairs. She is a fellow at the Scowcroft Institute at the Bush School of Government and Public Service at Texas A&M University and is affiliated with the Center for Strategic and International Studies (CSIS) and the Lugar Institute. She is a professor emeritus at Syracuse University. Bertini serves as chair of the Global Alliance for Improved Nutrition (GAIN) and as a board member of the GlobalFood Banking Network. She is a member of the Leadership Council of Compact 2025 of the International Food Policy Research Institute (IFPRI). She is a fellow in the American Academy of Arts and Sciences, the National Academy of Public Administration, and the International Union of Food Science and Technology and is a member of the Council on Foreign Relations.

Bertini has been honored by twelve universities in four countries with honorary degrees and by the Republics of Italy and Ireland.

Seminars
In 2021, how can anyone really remain hungry or malnourished? COVID-19 illuminated the disparities in both the domestic and international food systems, forcing us to rethink the often-asked question, "Don't we grow more than enough food to feed everyone on the planet?" In fact, if America maintains the world's most productive agriculture system, why were food bank lines long and grocery shelves empty? The data suggests a majority of people in our society "care" about the hungry and malnourished. Yet today, American children go to bed hungry. The medical and academic communities now acknowledge a correlation between the increase in noncommunicable disease, diet and poverty. A bipartisan Congressional hunger caucus has long championed the issue of ending hunger. New temporary emergency programs and increases in food assistance represent encouraging actions, but these time-limited programs fail to address the structural challenges of ending hunger in America. Internationally in 2020, COVID-19 exacerbated the protracted hunger problems, increasing the numbers of malnourished children and hungry families to a ten-year high of some 850 million. Former UN World Food Programme Executive Directors, Catherine Bertini, a lifelong Republican, and Ertharin Cousin, a Democratic policy advocate, will lead each seminar through lectures, readings, group debates and discussions. The class will explore the thorny issues and questions which shape the politics of domestic and international hunger.
Let's talk about politics and hunger. What is the relationship between the thorny political issues of the day and who experiences hunger? Does it matter how we define hunger? Why are people hungry? Understanding 'food insecurity' in all its dimensions, including defining and understanding hidden hunger. Understanding why 850 million hungry represents progress, and how we achieved this relative progress? Beyond the mortal and religious issues, why should anyone care about those who are hungry? If we believe in the "progressive realization of the right to food," how will we achieve this goal? Is 'food justice' an achievable goal, or simply another progressive rallying cry? If so, why are solutions so elusive? This first seminar will provide a broad overview of the many facets of the issues impacting global food insecurity and malnutrition.
Some would argue that the industrial system of agriculture production combined with increasing global climate variability now results in food system failure. While our global food system is productive, some suggest that it is not environmentally sustainable. Is it possible to create an agriculture food system that adequately supports both planetary health and human health? We will discuss the competing political views regarding these issues, particularly exploring the mountain of global challenges of agriculture production, land management, water use and scarcity challenges and the impact of the accelerating climate crisis.

This seminar will examine the critical role of women and girls in ending hunger. Women and girls in the developing world are involved in all aspects of food provision - as farmers, cooks, providers of water and firewood, marketers and mothers. Yet, due to politics of place and gender, they are often not in leadership roles, even in their own households. How does the empowerment of women change families' economic well-being and end hunger? Given the challenges faced by women and girls, how is this achieved?