About
Student Opportunities
Student Leaders
Whether you're interested in serving as a student advisor, securing a part-time job or joining a student-led leadership program, the Institute of Politics offers a wide array of leadership opportunities. Sign up for our newsletter to stay informed.
Student Opportunities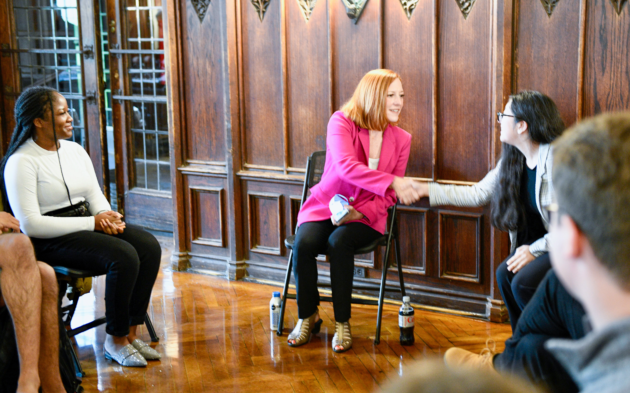 The Student Advisory Board provides a critical student voice in shaping IOP programming. SAB members also serve as liaisons to the UChicago student body.
Our House Interns are paid student employees that support our programs. Applications open each spring for service during the next academic year.

Become a Student Leader
The IOP provides hands-on programming for students to explore public service and develop as leaders.